Made in America has long been a part of SolarWorld's brand identity, but now the Hillsboro, Ore.-based arm of the struggling German solar manufacturing company is going to play the USA card more emphatically than ever.
SolarWorld on Tuesday announced the "SolarWorld Freedom Plan," a leasing program that "guarantees the use of high-quality American-made solar panels in every installation."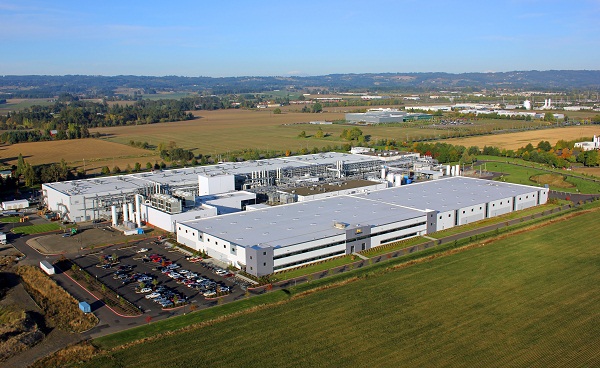 To put a scoop of ice cream on this apple pie story, in its announcement SolarWorld included a quote from a retired Marine colonel from Temecula, Calif., who went solar with SolarWorld, cut his electricity bill and felt good about "buying solar made here in the U.S. because … it's important to support American jobs."
Jobs, clearly, are at stake.
Massive overcapacity in the solar sector has inflicted a world of hurt on solar manufacturing companies around the globe, and SolarWorld's U.S. operation is no different. The company's workforce in Hillsboro, just west of Portland, has fallen from 1,000 to 725 in the past year or so, and a line in a recent Oregonian story on SolarWorld's woes goes a long way in explaining the heightened focus on being made in the U.S.: "Among analysts," the Oregonian's Richard Read wrote, "the rap on SolarWorld is that it has failed to differentiate its cells and panels from cheaper commodities made by competitors."
Going at that challenge on the leasing front makes particular sense, since that's where more and more of the solar business resides.
Just this week, GTM Research reported that "third-party financing of solar PV has become the predominant business model in some of the largest residential markets in the U.S," with the model accounting for "greater than 50 percent of new residential solar capacity in California, Arizona, Colorado and Massachusetts," and "gaining greater market share in other states such as Connecticut, Delaware, Maryland, New Jersey, New York, Oregon, Texas, Vermont, and Washington."
SolarWorld's all-American lease program is only in California, so far, but the company said it would expand into Arizona, Colorado, Connecticut, Hawaii, Maryland, Massachusetts, New Jersey and New York "in the coming months."
One big company SolarWorld will be going up against with its leasing program is SolarCity. Your humble reporter here went 90 percent of the way through the SolarCity process last year, and while price and service got a lot of play, country-of-origin for the panels I might go with didn't come up until I raised it. The panels SolarCity had in mind for me were from a Chinese company. SolarCity said it could find me American-made solar panels if I really wanted them, but my cost would be higher by 5 to 10 percent, if memory serves.
SolarWorld said in its "Freedom Plan" press release that research shows Americans are willing to pay more for U.S. products, but a survey of research on consumer tendencies by The New York Times' Elizabeth Olson noted it's not quite that simple. Jonathan Asher of Perception Research Services told Olson that with some goods it seems to matter, and with others it might not. "People are paying attention in categories that are ingested like food, medicine and personal care products, but less so in electronics, office supplies and appliances," he said.