Ron Wyden is trying again on geothermal energy. The Oregon senator, whose Geothermal Production Expansion Act of 2011 didn't make it very far, is back with another bill that would make it easier for developers to expand onto public land adjoining proven geothermal sites.
Wyden recently became chairman of the Senate's Committee on Energy and Natural Resources, taking over when New Mexico's Jeff Bingamn retired at the end of the last session. But the problem with the geothermal bill wasn't with the committee last time around, Wyden pointed out in introducing the bill last week.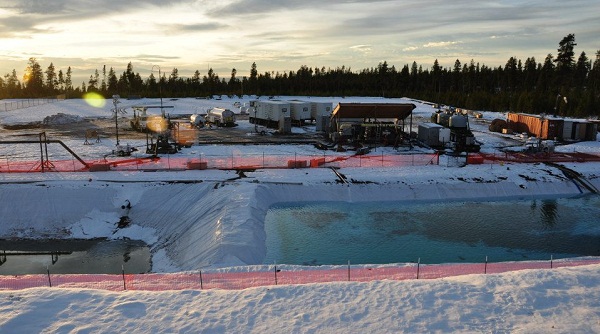 "This legislation is the same as a bill reported favorably by voice vote by the Senate Committee on Energy and Natural Resources during the 112th Congress," Wyden said. Wyden noted that the bill has bipartisan support, with Westerners Lisa Murkowski (R-Alaska), Mike Crapo (R-Idaho), James Risch (R-Idaho), Mark Begich (D-Alaska) and Jeff Merkeley (D-Ore.) cosponsoring the bill.
We've talked before about the paradox of geothermal – among the renewables, it suffers least from the problem of variable production, and yet while solar, wind and biofuels have all grown significantly in recent years, geothermal has been fairly flat in the U.S.
Geothermal's big problems are long timelines and high price tags for development, and on both counts Wyden thinks his bill can help. As it stands, if a company is working a site and finds it could increase its production by moving onto immediately adjacent land, it has to go through a competitive bid process. This takes time, and it also makes it possible for speculators with no interest in actually developing the property a shot at the property, Wyden believes.
But without competitive bidding, is Wyden paving the way for a land giveaway here?
Wyden addressed that when introducing the bill:
The bill is not a giveaway at taxpayer expense. The bill limits the amount of adjacent Federal land that can be leased to 640 acres. This lease on Federal land must be acquired at fair-market value. The bill also requires the lease holder to pay the higher annual rental rate associated with competitive leases even though this new parcel is not being competitively leased. Again, the purpose of this higher rental rate is to ensure that taxpayers will get the revenue due to them from the use of their public lands.