Germany, land of record-breaking solar adoption and aggressive wind power development, saw its greenhouse gas emissions increase by 1.6 percent in 2012, the government said today. The reason? More coal was burned.
For months, Germany has been taking bows for reducing its greenhouse gas emissions in 2011 despite having closed eight of 17 nuclear power plants that year in response to the Fukushima disaster. "German renewable energy drive brings emissions cuts success," The Guardian said in a story last November, for example. And in January, the Environment Ministry put out a press release with the proud headline, "Greenhouse gas emissions fall by 2.9 percent in 2011 despite nuclear phase out."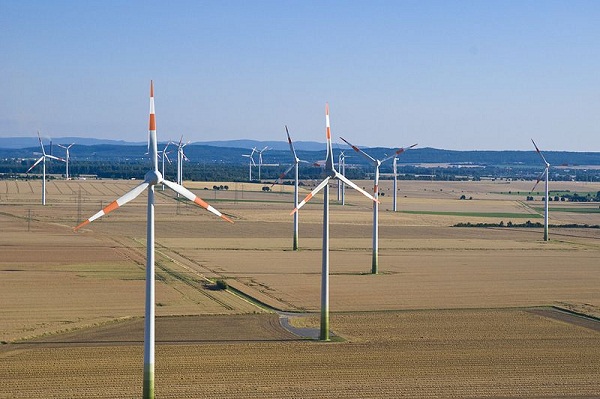 But in 2012, cold weather drove a 5.1 percent rise in coal consumption, including more use of "brown coal," or lignite, a particularly dirty form of the fuel.
Still, it might be a reach to say the 2012 increase is a sign that Germany's renewable energy push – made all the more urgent by the decision to end the use of nuclear power by 2022 instead of 2036, as previously envisioned – is in trouble.
After all, the government also reported that Germany has trimmed its greenhouse gas emissions by 25.2 percent since 1990, from 1,251 million metric tons of CO2 equivalents to 931 million tons in 2012. In addition, emissions for the years 2008 to 2012, the first commitment period for the Kyoto Protocol, were 192 million tons below the country's target, according to the preliminary data.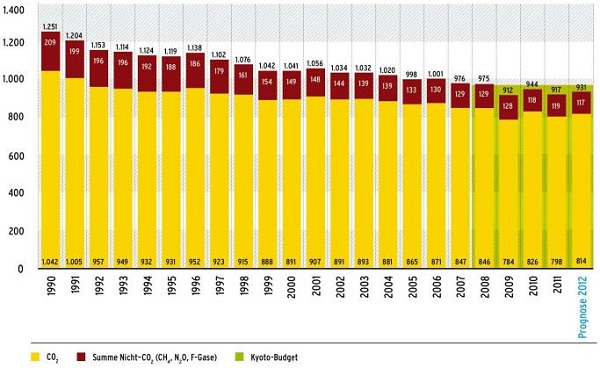 Environment Minister Peter Altmaier said "the unprecedented reduction is an important milestone on the way towards our ambitious reduction targets for 2020 and beyond."
But Altmaier and Federal Environment Agency President Jochen Flasbarth both said the newest data highlighted the need for continued expansion of renewable energy – and action by the European Union. In particular, the Germans are supporting a proposal with the European Parliament to withhold 900 million carbon credits from auction this fall.
The goal of this so-called "backloading" plan is to bump up the price of carbon. Slow economic growth (and even retraction) since 2008 has left Europe awash in carbon allowances, with prices too low to incentivize investment in low-carbon technologies.