In late January, researchers said devolution had helped boost renewable energy development in the United Kingdom, particularly by giving Scotland powers to aggressively pursue its own lofty goals. But that was a look back. Now, looking forward, the same analysts are saying that if Scotland becomes independent from the U.K., its effort to achieve 100 percent renewables would likely falter.
"At first sight, one might assume that Scottish independence would provide the Scottish government with even more opportunities to pursue its renewable energy policy priorities, enabling it to accelerate deployment. However, as is often seen in energy policy, all is not what it seems," the researchers said in a piece published in the January-March 2013 issue of The Political Quarterly and released this week.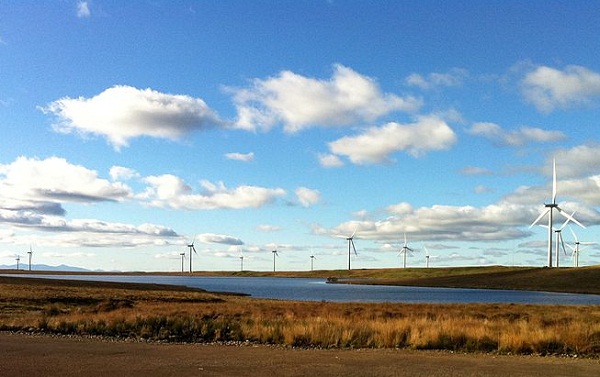 The ruling Scottish National Party of First Minister Alex Salmond, a fierce advocate for renewable energy development in Scotland, is aiming to hold a referendum on the question of independence in the fall of 2014.
The new research paper asserts that the main issue Scotland would face if it chooses independence (and makes its way through a thicket of potential impediments Westminster might pose) is the cost getting to 100 percent renewables goal by 2020, which would no longer be shared with its neighbors to the south.
"(G)aining greater control over energy policy is likely to be an inferior option as far as getting renewables funded is concerned, in comparison with the prospect of achieving a scheme organised by Westminster in which the costs are shared across the UK," the paper argued. "This is because, in practice, funding a significant expansion of Scottish-based off-shore renewables under independence would lead to considerable increases in Scottish electricity prices, something that a Scottish government would find hard to sustain politically."
The report noted that Scotland has made great progess on its 2020 target, with 5 gigawatts of renewables in place and delivering 30 percent of its electricity. Still, that leaves a whopping 11 GW to build.
"Scottish emotions may push them one way, but hard-headed financial calculations may push them towards seeing continued union as providing a basis for the achievement of good progress towards Scottish renewables targets," the paper said.
But a spokesman for Alex Salmond's government suggested that's a false choice.
"Given Scotland's vast renewable resources, with independence, it will be in the rest of the UK's overwhelming interests to ensure support arrangements are in place to secure Scottish renewable energy," the spokeswoman told the Guardian newspaper.