Built in 1904, the Flood Building in San Francisco has provided a number of surprises over its 109-year-and-counting lifespan. The massive brick and sandstone wall, reinforced with a steel frame, survived both the 1906 Earthquake and Great Fire and the 1989 Loma Prieta Earthquake, and narrowly evaded the wrecking ball in 1951. At one point in the 1920s, author Dashiell Hammett had worked in one of its offices as a Pinkerton Agency detective.
In January, the historic Market Street icon overlooking Hallidie Plaza provided even more hidden surprises by undergoing retrofits that will save its tenants more than $1.2 million over the next 12 to 15 years and reduce CO2 output by 870 tons per year. The savings are the result of upgrades to the building's heating and cooling systems, conducted late last year by energy efficiency company Carbon Lighthouse.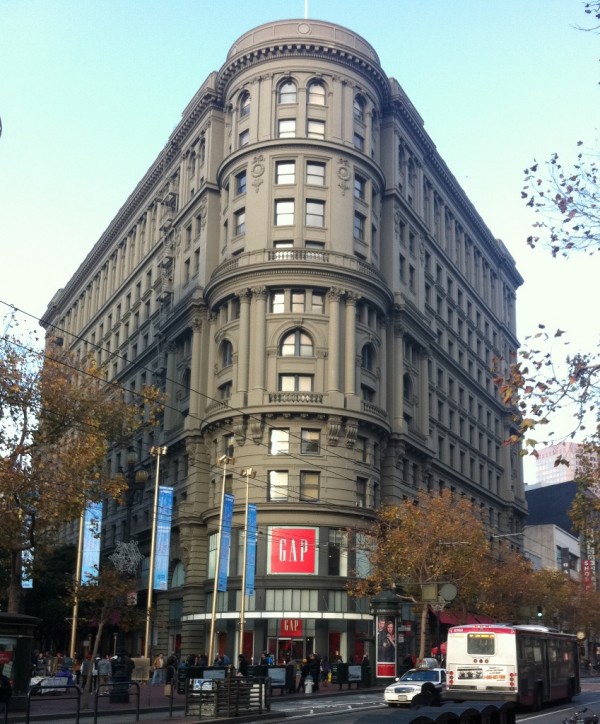 These retrofits include the replacement of old, wasteful lighting units throughout the building, as well as an improved HVAC system that more evenly balances the speed of the building's condenser water pumps with the temperature of the water flowing through them. The project also installed a computerized central management system that gives property manager Wilson Meany increased visibility over the 294,000-square-foot structure.
This year, the building's 350 commercial tenants (including several nonprofit groups, consulates, and flagships retail stores for the Gap, Urban Outfitters and Anthropologie) will begin to see a 15 percent reduction in their utility costs, which translates to a "lifetime savings" of about $4 per square foot, according to Carbon Lighthouse estimates.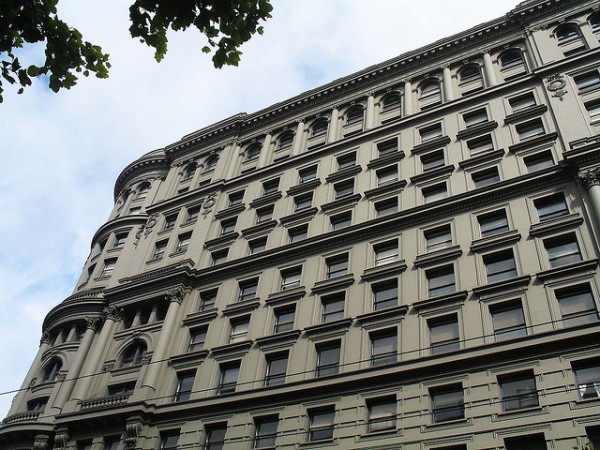 "In addition to saving our tenants money on their utility bills, this project makes a significant dent in our building's carbon footprint," said building owner, Jim Flood, in a press release. "Carbon Lighthouse's work aligned with our mission to preserve the integrity of this historic space while modernizing our operations as much as possible. Even better, the project was smooth and stealthy, and posed no disruption to the day to day business of our tenants."
The 12-story Beaux-Arts-style gem has undergone several renovations and retrofits in its colorful history, including an Energy Star rating in 2011 for the newly upgraded energy efficient appliances and electrical systems. According to Carbon Lighthouse, even before the most recent retrofit in 2012, the Flood Building was already 75 percent more efficient that other comparable commercial buildings.
Many of the most recent retrofits involved the collection and analysis by Carbon Lighthouse of more than 500,000 data points about the building's operations. Using their proprietary thermodynamics engine, known as MOE, the energy firms crunched this building performance information with the last 12 years of weather satellite data. MOE then created a model that can predict the energy needs of the building over the next 10 years, suggesting ways the HVAC system can be incrementally improved to meet the challenges.