The SolarCity IPO in December didn't go as smoothly or lucratively as the company might have hoped, but it at least made it out the door, a pretty good achievement given the generally lousy atmosphere surrounding renewable energy companies. Now the big solar provider's fresh update on the business it did in 2012 and its forecast for what might occur in 2013 is generating real optimism.
SolarCity stock was up Friday on the news, issued after trading Thursday, that it installed 47 megawatts of solar power in the final three months of 2012, pushing its annual total to 156 MW. That's 10 MW more than it expected to install in 2012, and more than double the 72 MW installed in 2011.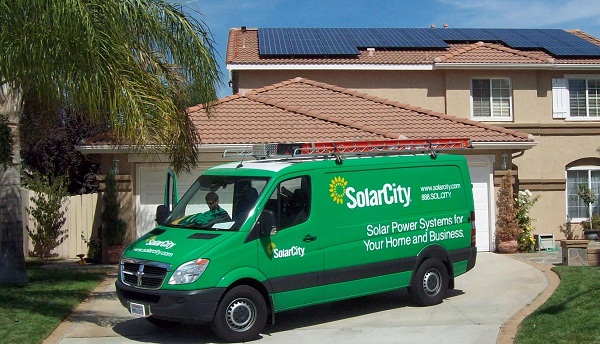 SolarCity will sell you a solar power system, but the heart of its business model is to put a system on your roof (or the roof of your business), then sell you the electricity – either through a lease or power-purchase agreement – which it can typically do at a price solidly under your local utility's retail rates.
The schemes have been growing quickly in popularity, aided by falling panel prices and continued government subsidies, including a federal 30 percent tax credit. SolarCity said it sees the growth trend continuing – it forecast installations in 2013 will hit 250 MW, 190 MW residential and 60 MW on commercial buildings.
SolarCity, whose largest shareholder is entrepreneur extraordinaire Elon Musk (think: PayPal, Tesla and SpaceX), probably should have had an easier time of it with its public offering. But the company apparently got lumped in with the high-profile, heavily politicized failures of solar manufacturers like Solyndra and Abound Solar. This was deeply ironic, since a chief factors in the demise of those companies – cheap competition from China and excess capacity – actually were good for SolarCity, since they made solar power cheaper to install.
Nevertheless, clean energy negativity forced SolarCity to trim its offering price from around $13-$15 per share to $8. It immediately bounced up to around $13, then within a week had slid to around $10.50. But midway through the trading day on Friday SolarCity was nudging toward $15.