Mopeds were a transportation phenomenon in the early 20th century. These two-wheeled hybrids offered all the agility of a bicycle coupled with the extra boost of a small combustion engine. This simple combination made long distance transportation possible without the cost of a passenger vehicle. Outside America, mopeds still serve this purpose for millions.
Here in the 21st century, however, it's time the moped got a clean energy upgrade as well as a new look. UK designer Philip Crewe recently unveiled his interpretation of a modern moped, an all-electric alternative with a three-dimensional frame that is both functional and aesthetically-pleasing.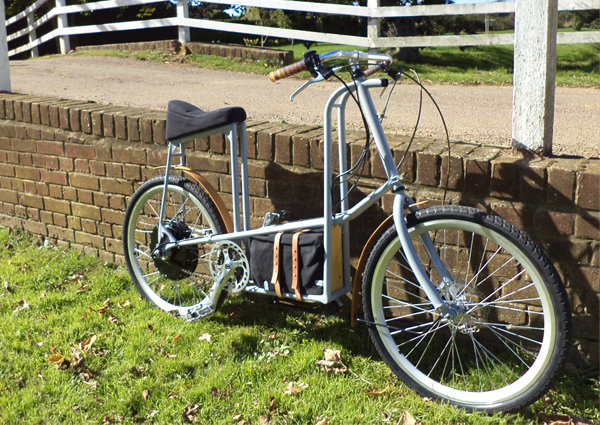 While most mopeds bear a striking resemblance to regular pedal bicycles, where to place the motor has always been a design conundrum. In Crewe's design, the 48v 20ah battery is tucked into a convenient cage formed by the double frame. Wrapped in breathable and waterproof fabric and positioned as low as possible to the ground, the battery and motor are both out of the way and protected from the elements.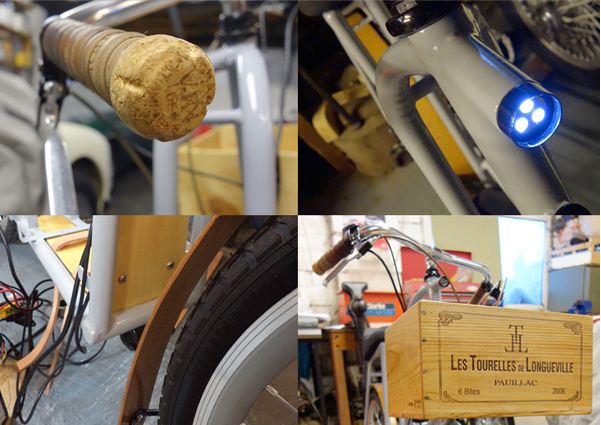 The overall construction of the bike delivers a more sturdy feel, and provides a comfortable ride whether the battery is engaged or the bike is merely pedaled. As DesignBoom points out, birchply panels, steam bent mudguards and a detachable wooden rack completes a sense of timeless familiarity and help build on a sense of craftsmanship, while the handlebars sport champagne corks for a whimsical touch.