The technology that makes it possible to have paper-thin smartphone screens will soon be available in television size. LG recently announced that it will roll out the world's first commercially available OLED TV in South Korea starting in February.
OLED (organic light emitting diode) technology is already hard at work in many devices that we know and love. OLEDs are known for their ability to function at razor thin widths, and in all types of light, eliminating the blinding glare many experience when trying to use smart phones and tablets outdoors. The super efficient LG OLED television was a showstopper at CES 2012, where it earned "Best of Show" and now the public will finally be able to get their hands on one.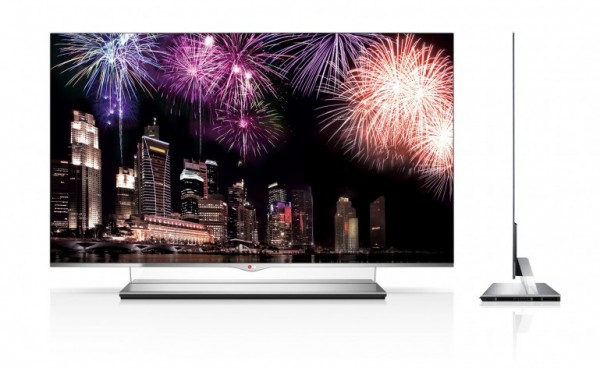 Starting today, more than 1,400 retail stores in South Korea will begin accepting pre-orders for the 55-inch television that LG says "will usher in a whole new era of home entertainment." At only 4 millimeters (0.16 inches) thin and weighing less than 22 pounds, the appliance will certainly be unlike any television the world has ever seen.
OLED screens are special because each pixel illuminates itself, so there is no need for a backlight like in an LCD screen. In addition to allowing for extremely thin displays, this design can also save extra energy. Since each pixel is lit independently a black pixel does not draw power at all, for example. OLEDs are also credited with superior color display.
LG claims that its exclusive Color Refiner delivers even greater tonal enhancement, resulting in images that are more vibrant and natural than anything seen before. The OLED TV also offers an infinite contrast ratio, which maintains optimal contrast levels regardless of ambient brightness or viewing angle.
Other markets where the revolutionary LG OLED (Organic Light Emitting Diode) TV will be available will be announced over the next several weeks along with their respective prices. Let's hope that the price comes down a bit before reaching the States: early adopters in South Korea will pay KRW 11 million (approximately US $10,000).