Editor's Note: EarthTechling is proud to repost this article courtesy of BlueGreen Alliance.
Amidst the discord of the budget and tax debate in Congress, some good news for the wind industry blew in for 2013. Legislation approved by Congress late last night to deal with expiring tax rates, tax credits and unemployment insurance includes a one year extension and vital modification of project eligibility of the Production Tax Credit (PTC) a 2.2 cent per kilowatt-hour tax credit for the production of electricity from utility scale wind turbines, and a similar extension of the Investment Tax Credit (ITC) for offshore wind.
Over the past year, failure to act on the PTC and ITC has resulted in the loss of hundreds of direct wind industry jobs in communities across the country. The agreement prevents significant changes to our tax code, including what would have been devastating expirations of clean energy tax credits. Extending the PTC for wind and ITC for offshore wind, included in the agreement, is long overdue action that's caused unnecessary stress on the economy and job creation.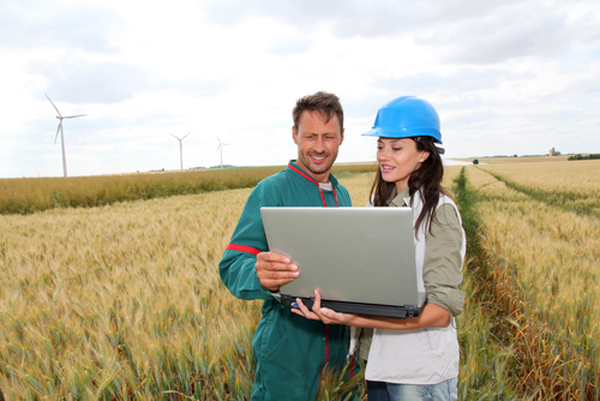 The important modification to the PTC extends eligibility to projects in construction, whereas last year the tax credit applied only to projects that were up and running. The modification included in the agreement is less restrictive and will effectively promote wind project construction for the next 18-24 months.
Americans overwhelmingly support investing in sources of renewable energy such as wind, which is why we need a longer term extension of tax credits for renewables such as wind.
This extension is a solid start to putting the American wind industry and related manufacturing facilities back on solid ground from the furloughs and layoffs that have taken place over the past year. As evidence, Gamesa, a wind manufacturing company that has two Pennsylvania-based manufacturing facilities, saw a rise in stock prices by almost 10 percent today.
The inclusion of the language that allows for projects to just commence construction rather than get their project up and running was vital to keep the promising wind manufacturing industry growing and to hopefully bring back the workers we lost in the short-term.
Wind energy has been a bright spot for the economy and as we continue on the road to recovery, we still need the Production Tax Credit and Investment Tax Credit. Over the next year, Congress must lay out a clearer path forward to foster both short and long term investments in the wind industry. Now that we have this agreement, Americans are anxious to get back to building a fair, more sustainable economy for the 21st Century that puts America on a path toward towards prosperity, economic and environmental sustainability and better competitiveness for today and tomorrow.