The electronic waste problem is growing much, much faster than we can keep up with it. Every day, thousands of gadgets containing reusable components and hazardous materials head to the landfill. Worse yet, many of them are simply shipped to developing countries where "recycling" consists of burning waste over an open fire, usually attended by a woman or child.
The barriers to e-waste recycling are many, not the least of which is getting the consumer to care enough to bring their electronics to a responsible recycling center. The key to overcoming this barrier, according to the folks at ecoATM is making it more convenient. The company created the world's first automated self-serve kiosk system to evaluate and buy back used electronics directly from consumers for cash or store credit. Now, after great success with mobile phones and MP3 players, ecoATM recently announced that tablets will now be accepted as well.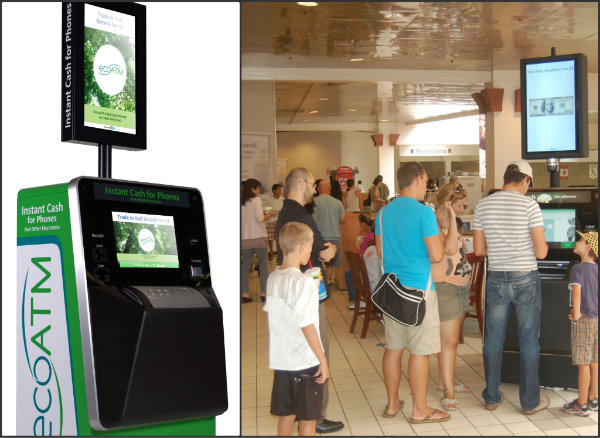 We consumed approximately 118.9 million tablet devices worldwide in 2012, a 98 percent increase from 2011 sales of 60 million units, according to Gartner, Inc. With better, faster tablets hitting the market every six months (thanks Apple) that equals a lot of keyboard-less computers headed for the junk pile in 2013. ecoATM's announcement aims to get out ahead of this new waste stream.
"The tablet market is evolving quickly with a number of new models introduced just recently," said Kate Pearce, Research Strategist and Consultant, Compass Intelligence. "As new tablet models hit the market there is a growing need for consumers to turn those used devices into cash."
Since being founded in 2008, ecoATM has paid out millions of dollars to hundreds of thousands of customers and in the process saved landfills from hundreds of thousands of potentially toxic devices. ecoATM finds a second life for 60 percent of the devices it collects and responsibly recycles the rest. Find a kiosk near you by searching here.