When sunlight hits human skin, the epidermis reacts by producing melanin to protect the tissues underneath from radiation. This simple principle comes to mind when viewing the new design for a pair of planned ultra-luxury spas in Riyadh, Saudi Arabia, which will employ a kinetic metal skin that can shift depending on the angle and intensity of the sun.
Known as the Portal Spas, the two crystalline structures will become the newest crown jewels of the swank King Abdullah Financial District (KAFD) and will contain some of the most lavish spa amenities on the planet. The outer shell, however, may be more interesting to green builders than anything inside.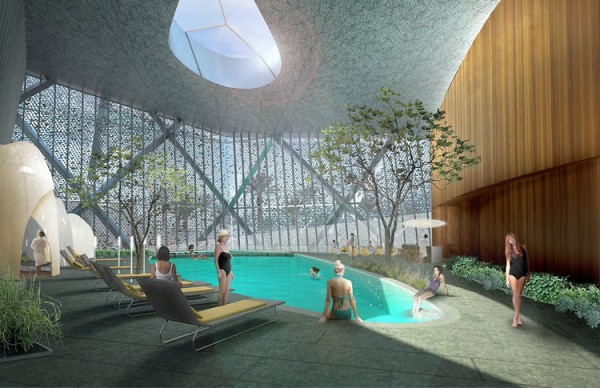 The skin will consist of panels of titanium that are perforated with thousands of irregularly shaped openings to let in varying amounts of sunlight. When these mesh panels are moved in front of each other in precise patterns, using small linear motors, the spa will be able to control the amount of light that is filtered through to the guests inside, reduce their reliance on electric artificial lighting and provide passive cooling.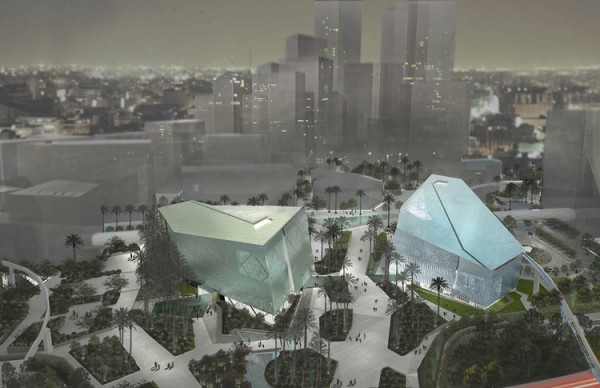 The design of the skin is based on the Tessellate Adaptive Façade System, developed by Chuck Hoberman (inventor of the famous Hoberman sphere) and the A. Zahner company. The name comes from the concept of tessellation, the arrangement of a repeating pattern of geometric shapes that have no overlaps and no gaps.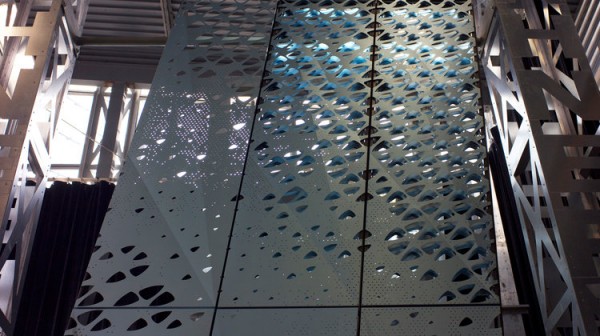 The lead architect, Phoenix-based WorksBureau, is still finalizing designs on the KAFD Portal Spas project, which is expected to break ground in 2014. In the meantime, Zahner says it has built and tested a full-scale working model out of "color-interference titanium that demonstrates the dynamic performance of this unprecedented façade."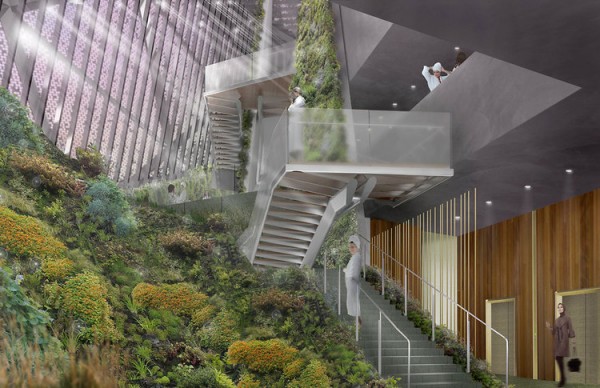 Essentially, the two buildings—one for women, one for men, in keeping with Saudi custom—will be giant 195,000-square-foot greenhouses. Although there will be a glass shell under the shifting metal skin to protect guests from blowing sand and the occasional rain shower, the perforations in the Tessellate panels will have open-air holes to aid in natural ventilation as the punishing daytime temperatures outside regularly soar into the 110's.
The KAFD Portal Spas themselves will include a series of pools and multi-tiered layers of lush tropical gardens under the mesh roof canopy. The main atrium for each structure will be three stories high, producing a sun-dappled lighting effect that can be made lighter or darker as desired while still providing privacy for the sure-to-be-wealthy patrons inside.