Onions and garlic may be the backbone ingredients of any delicious meal, but researchers in India say these aromatics may also pack a punch as tools for cleaning up industrial waste. A study published recently in the International Journal of Environment and Pollution found that food waste consisting mainly of these aromatics is effective in scrubbing hazardous heavy metals from industrial effluent.
One problem in rapidly developing countries like India is that infrastructure can't keep up with the pressures of a booming population and industry. Without proper regulations and facilities in which wastes can be safely processed, air and water pollution is at an all time high. Finding a way to repurpose existing materials into a cheap but effective treatment tool could be key to protecting human and environmental health.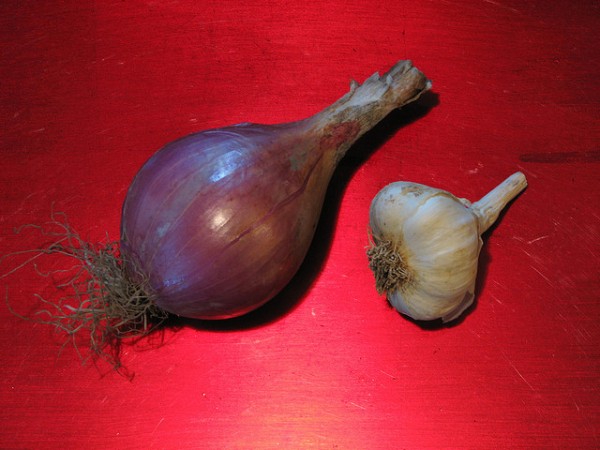 Researchers at GGS Indraprastha University in Delhi, India, found that locally procured waste from the processing and canning of onions and garlic was quite effective at stripping toxic heavy metal elements – including arsenic, cadmium, iron, mercury, tin, and lead – from contaminated materials such as industrial effluent.
After extensive testing of temperature and pH values of the organic mixture, the scientists found that a maximum 71% recovery of metal ions was possible, making the remediation process cost effective and reusable. The biomasses were used for removal of heavy metals from both synthetic and industrial effluents and the technique 'appears industrially applicable and viable.'