Lexus drivers looking for a very sporty green car design in the Toyota luxury brand's stable need not wait much longer. Though the brand already has a range of hybrids to rival larger names, most of its offerings tend to be more sedan like. Not so much though with the just announced 2014 IS, which will debut in January at the 2013 Detroit Auto Show.
Though Lexus had virtually nothing to say about what the car will have under the hood or what it will definitely look like, it did note the IS is "inspired by the acclaimed LF-CC concept and with design cues of the LFA." There have been some spy photos floating around the Internet which pretty well confirm the IS will be taking a pretty radical design shift from what it looks like now.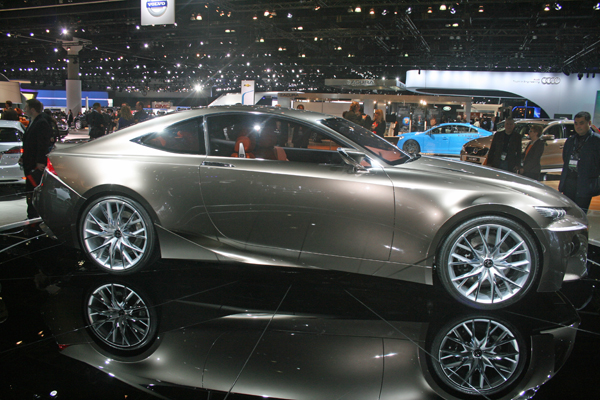 If the IS concept holds mostly to that of the LF-CC design shown above, one might expect Lexus will also toss into the mix some of the green car technology under the LF-CC's hood. This particular concept idea, which first debuted in Paris earlier this year, sports a 2.5-liter full hybrid powertrain that Lexus says will deliver energy efficiency that will lead its class. CO2 emissions are targeted to come in below 100 grams per kilometer while the engine delivers 2 hp for each gram of CO2.
Now it has also been reported by Autocar the LF-CC/IS will most likely use a "tweaked version of the GS's 350h drivetrain," which is another Lexus hybrid. If such was the case, it would be a little more powerful than what was under the hood of the original concept idea.
As for all the details that matter, such as price, driving range, etc, we will have to wait to Detroit to find out.