When it comes to green building characteristics, today's massive data centers often get a bad rap. They're energy hogs; they gobble up huge tracts of land; they're thermal nightmares, requiring enormous water resources to keep them cool—all in the name of building a bigger "cloud" for storing inconceivably large amounts of information.
Data centers, however, are essential to today's high-speed digital. Fortunately for the planet, not all data centers are born equal. Here is a selection of 10 planned, existing or rebooted data centers that have made some impressive strides in reducing their carbon footprints just in the last couple of months, proving that cloud computing does not always have to crash the ecosystems on which they're sited.
1. QTS, Richmond, Va.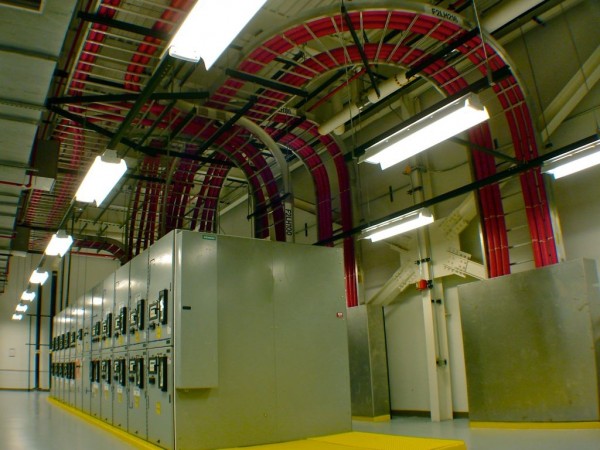 IT infrastructure firm QTS was recently awarded LEED Gold certification for its Data Center 1, one of the world's largest date centers, located in Richmond, Va. Since 2010, QTS has been retrofitting the 210-acre campus, which formerly housed a semiconductor plant that had gone bankrupt. Over the last year, QTS has recycled more than 6 million pounds of copper, aluminum, steel, plastic, concrete and other materials from the site, finding most of the end-use markets in the Richmond area. The U.S. Green Building Council also lauded the company for it sustainable site selection, innovative design, water efficiency, and optimized energy use in its HVAC systems and appliances.
2. Internap, Los Angeles
Internap Network Services recently opened its Los Angeles Data Center, earning a Green Globes certification under the Green Building Initiative. Located in the South Bay area, the 55,000-square-foot facility runs on just over half of the energy use required for conventional buildings of its size by using high-efficiency lighting, HVAC systems and intelligent controls. Nearly all of the exterior structural components of the building included pre- and post-consumer recycled content. In addition, the office portions of the Internap center are powered by 100 percent renewable energy sources; potable water use has been reduced by 40 percent via low-flow lavatory features; and janitorial crews use low-VOC cleaning products.
3. Internap, Santa Clara, Calif.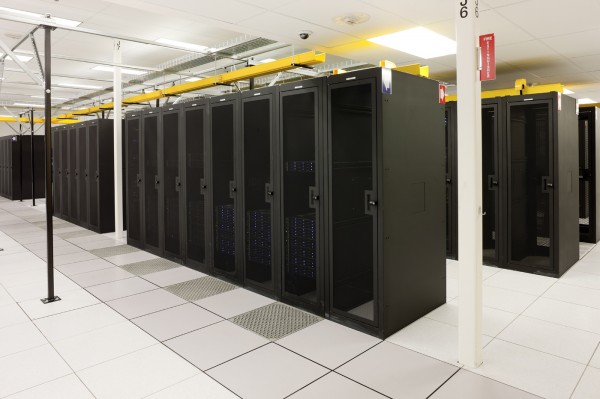 Another Internap data center, located in the Silicon Valley town of Santa Clara, received an Energy Star performance rating of 100, which is the highest level of power consumption efficiency and represents twice the national average for data centers. The 24,000-square-foot facility—which had already earned both LEED and Green Globe certification for its environmental attributes—was found to consume energy and produce greenhouse gases at 36 percent below the national average, according to a recent  Energy Star analysis. Earlier this year, the Santa Clara center was also awarded Silicon Valley Power's 2012 Energy Innovator Award and was named to the InformationWeek 500 for its green data center achievements.
4. MetLife, Rensselear, N.Y.

Another Energy Star standout is MetLife's Rensselaer (N.Y.) Information Systems Center, the first data center to be certified by the U.S. EPA program in New York state. MetLife, in cooperation with real estate firm Cushman & Wakefield, made several environmental upgrades to the facility this year, including the installation of a more efficient boiler system that reduced energy use and emissions, new energy-efficient lighted control panels, and LED lighting in the parking lot. MetLife also implemented virtualization technology, which allowed the facility to better allocate resources as needed, saving costs in energy, hardware, software licensing and IT infrastructure maintenance.
5. Cavern Technologies, Lenexa, Kan.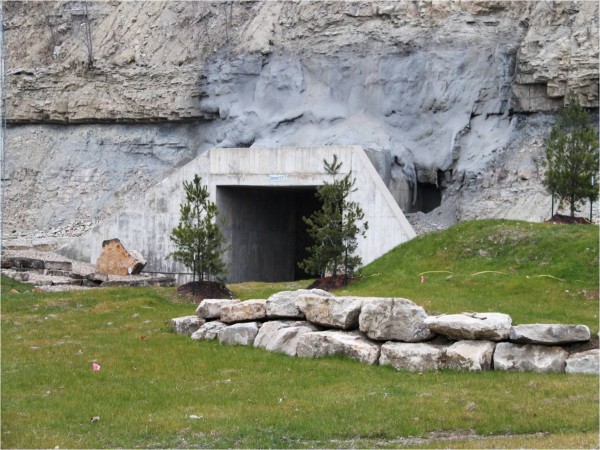 Looking more like a Cold War movie set for NORAD than a data center, the subterranean Cavern Technologies facility, located under 125 feet of rock a few miles outside of Kansas City, recently expanded server capacity by 31,000 square feet, more than doubling its previous size. The Lenexa, Kan., center earned an Energy Star rating for its dual power feeds, its uninterruptible power supply, fully redundant HVAC system, heat and cooling sinks, and SAS 70 and SSAE 16 certification. The 3 million-square-foot complex now has more than 60,000 square feet of mission critical data capacity, protected underground from natural disasters like hurricanes and tornados that can interrupt service.
6. Windstream, Nashville, Tenn.
Windstream Hosted Solutions says it will opened a new 21,000-square-foot data center in Nashville, Tenn. , in 2013, featuring a Tier III modular design for easy capacity expansion and 360 tons of cooling capacity. The facility will be built to LEED Gold standards as part of its "green code," the company says, implementing "sustainable and environmentally conscious design, construction, operation and maintenance."
7. Apple, Maiden, N.C.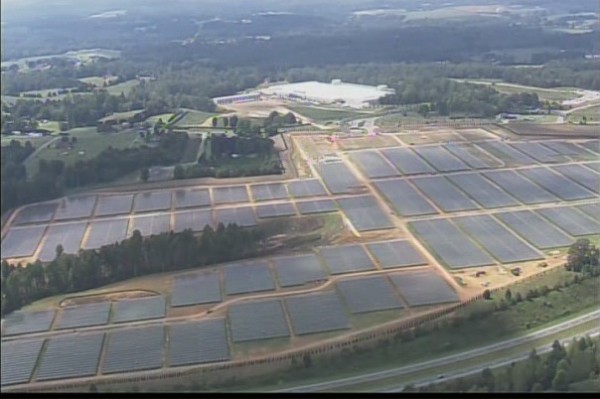 According to the North Carolina Utility Commission, Apple Computer is planning on doubling the amount of fuel cells at it's already massive North Carolina data center. The expansion, expected to come online in January 2013, will expand capacity from 4.8 MW to 10 MW, making it the largest non-utility fuel cell farm in the country. Once it becomes operational, Apple says it intends to sell any excess power from the fuel cells to Duke Energy, the largest electric holding company in the U.S. Because the fuel cells use biogas, Apple may also sell its renewable energy credits to Duke.
8. Microsoft, Cheyenne, Wyo.

Not to be outdone by its chief rival, Microsoft says it's planning to build the "first zero carbon data center" in the world in the wide open spaces of Wyoming, using fuel cell technology. This, however, is no ordinary directed-biogas setup—this plant will run on the byproducts of sewage. The $5.5 million pilot R&D project, called the Data Plant, will be built adjacent to Cheyenne's Dry Creek Water Reclamation Facility. Methane produced will be sent directly to Microsoft's molten carbonate fuel cell at the data center, while CO2 is captured a stored for reuse. This configuration, the software giant says, will be the first directed-biogas fuel cell project to integrate a data center directly with the source of the biogas being used, thus reducing the need for costly additional natural gas pipelines.
9. Digital Realty, El Segundo, Calif.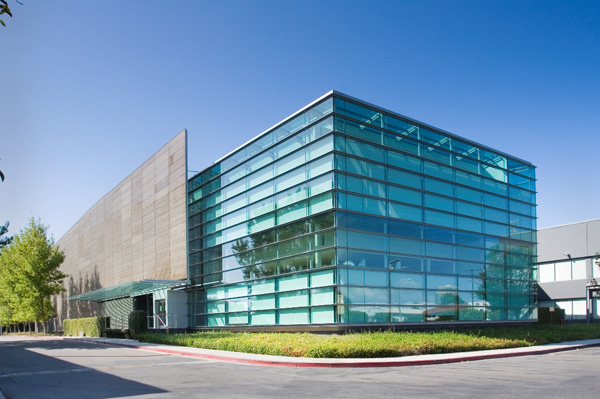 A new joint study by software firm Vigilent and the Lawrence Berkeley National Laboratory found that Digital Realty's 135,000-square-foot data center in El Segundo, Calif., achieved a 66 percent drop in cooling energy usage by installing new software and replacing constant-speed scroll fans with electronically commutated motor, variable-speed fans. In addition, the software provided visibility into data center thermal conditions, allowing plant operators to discover additional energy savings. The El Segundo facility's over power usage effectiveness was improved by 8 percent, saving 2.9 million kilowatt hours annually. Greenhouse gas emissions of CO2 will also be reduced by 1.9 million pounds per year the study found.
10. Pacnet, Hong Kong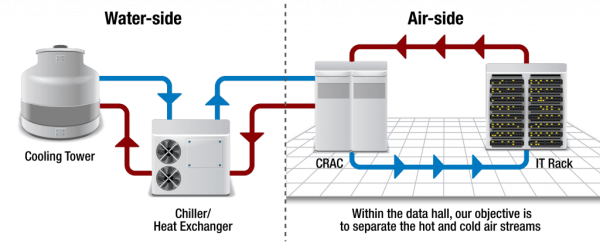 Web hosting provider Pacnet has been awarded LEED Gold certification for its newest data center, Hong Kong CloudSpace2, located at Tseung Kwan O Industrial Estate. According to Pacnet, the company was able to meet the LEED standards by implementing an energy-efficient design that minimized water usage for landscape maintenance as well as using solar-powered lighting and intelligent lighting control. The data center's highly-efficient, water-cooled chilled water system and computer room air conditioning units also helped Pacnet achieve a power usage effectiveness of less than 1.5. The data center is one of the first facilities in Hong Kong to achieve LEED Gold certification.