The statistics tell the story: the citizens of West Oakland, Calif., spend about 70 percent of their grocery dollars outside of West Oakland. That lack of access to fresh food takes its toll on human health, as 48 percent of West Oakland's residents have been classified as obese or overweight.
It's the story of food deserts everywhere, but in the Bay Area, a new narrative is emerging — thanks, in part, to the efforts of People's Grocery, a nonprofit organization that has launched projects in the past like the Mobile Market, a truck that tooled around West Oakland with fresh food for sale, and Grub Box, a community-supported agriculture (CSA) box delivery service for the area. Now People's Grocery has a new vision for getting more healthy food on the plates of West Oakland via People's Community Market, a smaller-than-average, for-profit grocery store for the neighborhood also designed to serve as a community hub.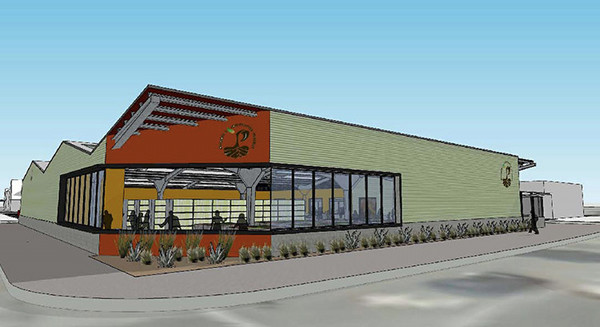 Fast Coexist reports that this 15,000-square-foot store will be tiny as compared to the average grocery store, but that this small physical footprint makes sense, given the fact that transactions in lower-income neighborhoods are generally smaller than in suburban areas because people have less money to spend, and tend to make smaller purchases more often. Also, many people arrive to do their shopping either on foot or via public transportation, limiting the amount of groceries they can carry.
People's Grocery currently has its eye on a site for the grocery, but will not begin building until it has secured funding for the project. The market has been envisioned as a for-profit business, so large philanthropic gifts have not been forthcoming in helping the nonprofit raise the $3.6 million it needs to make this vision a reality, but neither have investors demonstrated enthusiasm for the low profit margins associated with the grocery business. Luckily, People's Grocery managed to two thirds of the necessary through the California FreshWorks Fund, a collaboration between the California Endowment and a number of partners that aims to bring fresh food to the state's food deserts.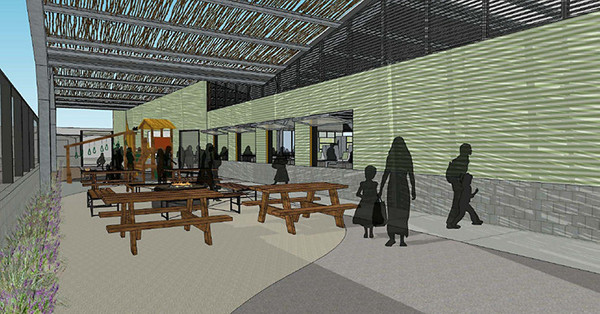 But those funds come conditional upon People's raising coming up with the remaining $1.2 million themselves, which is a chunk of change for nearly any nonprofit. The organization has decided to meet that shortfall via a direct public offering in which People's Community Market is offering shares of the company directly to California residents.
When it opens, People's Community Market will carry just 40 percent of the inventory of traditional grocery stores, with a focus on fresh food and high-quality prepared items. Additionally, it will offer a sit-down cafe space, education programs from local nonprofit health partners, and social activities, such as a weekly jazz night and barbecues after church on Sunday, as well as sit-down dinners and customer appreciation events.
"West Oakland doesn't have coffee shops or anywhere you can sit down," Brahm Ahmadi, the founder and CEO of People's Community Market and the former executive director of People's Grocery, told Fast Coexist. "The plan is not just to offer a fun, positive space, but a venue that we make available for social supports necessary for people to make progress in becoming healthier."