A second home or vacation home can be termed a "pied–à–terre" — from the French, literally, a place to put your foot. And while the term has been applied to just about any sort of non-primary residence, there's something about a tiny house, particularly in a city, that rings true to the literal meaning of the term. After all, rents in some of the world's more desirable cities can be quite steep. If a little spot to put your foot (and lay your head) is all you need, why not live large by going small?
We found some inspiration along these lines in a recent post on Flavorwire on secluded spaces hidden away in cities. We've included a few of theirs in our round up of tiny city homes, and a few that we've covered as well.
1. "Tree House," Santa Monica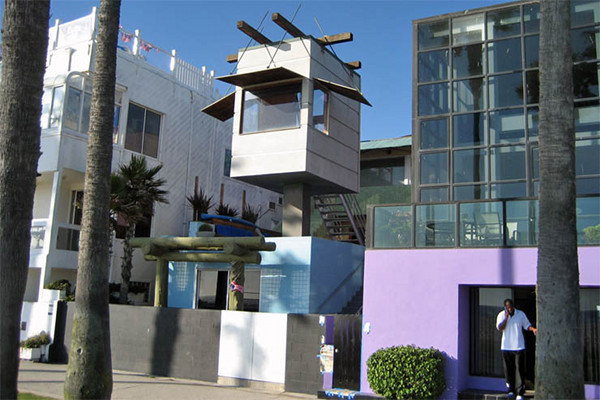 Characterized by one traveler as a "crazy adult tree house" on an "expensive beach," this urban retreat offers what we imagine to be an ideal place to kick it in Santa Monica. Spend the day at the beach and the night out on the town — this little room at the top of the ladder will be waiting for you when you get back. Pleasant dreams.
2. Egg House, Beijing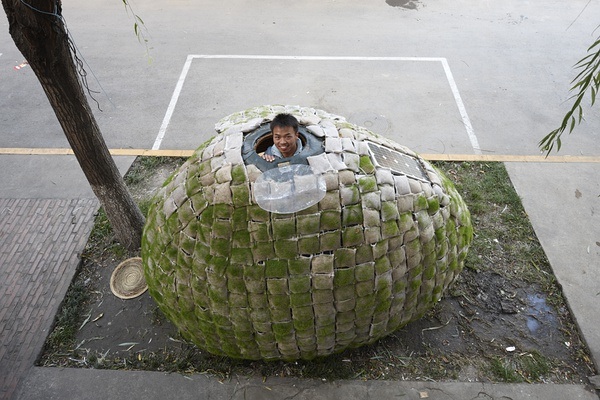 Dai Haifei, a recent architecture school grad, couldn't afford an apartment in Beijing. Undeterred, he built this innovative dwelling for himself out of bags, bamboo splints, wood chips and grass seeds, for a grand total of  $964. Inspired by "City's egg," a project Dai spotted at the 2010 Shanghai Biennale Exhibition, this home contains just the essentials: a bed, a water tank, and a lamp. Dai keeps his home parked just steps from him office — talk about convenience. His only complaint is that it get "a bit cold" at times. (Considering the total lack of rent, though, we imagine there are a number of recent grads staring down the barrel of their student loans who might be willing to make similar sacrifices for the sake of extreme savings, as far as living expenses go.)
3. Hut-on-a-Roof, London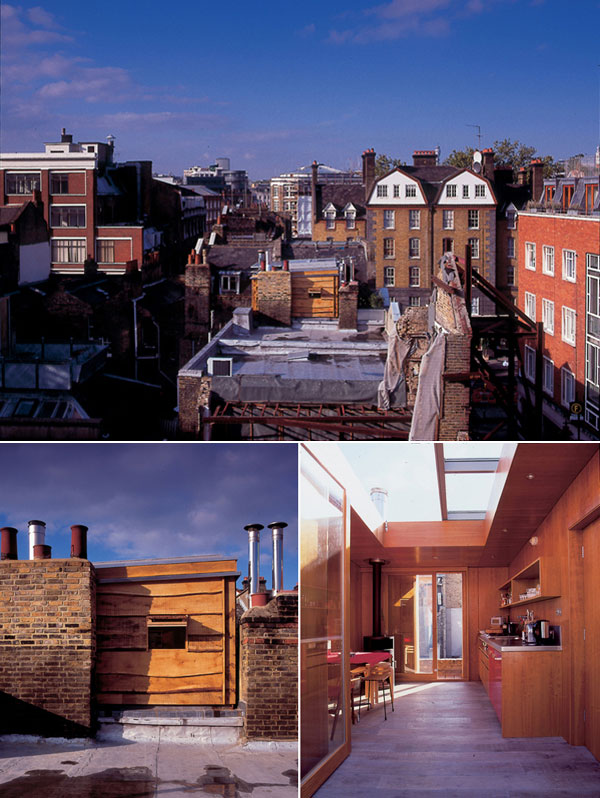 Intricately designed and compact, the Hut-on-a-Roof feels like an entirely timber mini-building, dropped into the Clerkenwell roofscape. With a sliding glass roof, solar panels, wood-burning stove and sheep's wool insulation, the building draws inspiration from both hide-away tree houses and the suburban garden shed to create an autonomous urban retreat. Designed by hût architecture.
4. Loftcube (Beirut, London, Cape Town, etc.)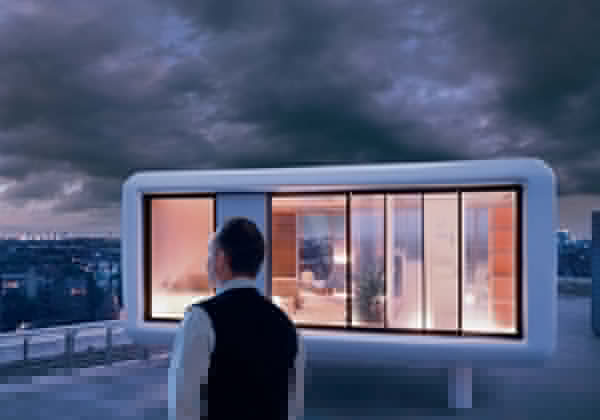 Looking for a high-end tiny home with with a serious focus on aesthetics? Look no further than the Loftcube by Werner Aisslinger. This German designer brought his diverse background in experimental art, industrial design and architecture to the tiny mobile home challenge over a decade ago, and the result is a sleek, minimalist retreat for the modern nomad. The Loftcube is a highly adaptable concept, as at home in the woods as it is on a London rooftop — there's even a version that's currently floating on a Norwegian lake. Oh, and you can rent one for your event, should you so choose.
5. Keret House, Warsaw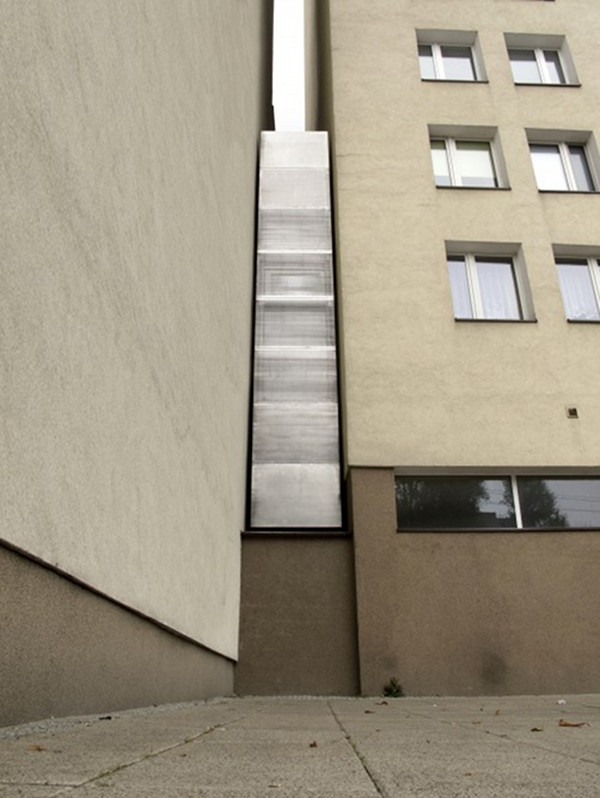 Talk about a tiny physical footprint. The Keret House in Warsaw, Poland, measures just 28 inches wide at its skinniest point, and 4 feet wide at its fattest. But this little home in the ancestral homeland of Israeli writer Etgar Keret, it means something pretty big. That's because it's a pied–à–terre in the city where his family was persecuted during the Second World War, and which he fled as a young man. The home was designed by Jakub Szczesny, a Polish architect, as an experimental home, and constructed in conjunction with the Polish Modern Art Museum. The project serves in part as a monument to those who were "squeezed out" of the city by the Nazi regime, and in part as Keret's (tiny) writing studio when he's in Warsaw.