Smith Electric Vehicles, makers of all-electric commercial vehicles, recently announced that its newest manufacturing facility will be located in Chicago. The company says its decision, which will create hundreds of direct and indirect jobs in the city, was influenced by the Mayor's innovative voucher system created to accelerate the conversion from diesel to zero-emission all-electric vehicles.
Smith specializes not in passenger electric vehicles, but rather electrified fleet vehicles, often trucks, for commercial entities. Smith's customers already include many of the world's largest fleet operators, including PepsiCo's Frito-Lay division, FedEx, Staples, TNT, Sainsbury's, Coca-Cola, DHL, and the U.S. Military.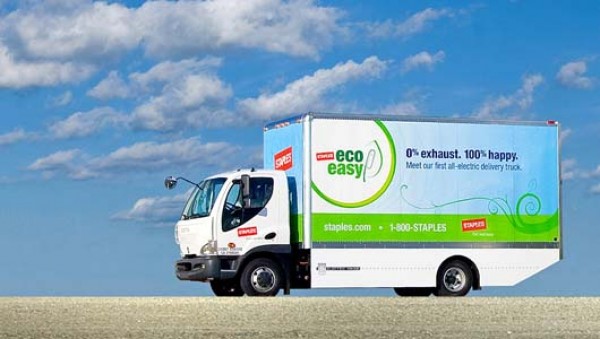 It was also announced that the Chicago Department of Transportation will launch a comprehensive, $15 million incentive program to encourage companies and individuals to modernize their fleets and convert to electric vehicles, creating yet another way that the local economy will benefit from Smith's arrival.
The company is currently considering locations for its manufacturing facility in conjunction with City officials. Smith expects to begin hiring efforts immediately and announce this new location when the incentive and development packages tied to the site are complete. The decision is yet another example of the immediate, positive growth that's possible when clean technology companies are confident that they have the support of local government.
"I'm proud to welcome another growing company with a great mission to Chicago.  Soon hundreds of Chicagoans will be able to put their skills to use providing businesses worldwide with high-quality, zero-emission, American-made vehicles," said Mayor Emanuel. "Smith Electric Vehicles is an innovative company in a forward-looking, essential industry that is a central part of Chicago's economic future."
Chicago will be Smith's third location in the United States, joining their headquarters in Kansas City, Mo., and a manufacturing facility in New York City.