Microsoft is going to the source – or at least as close as can you can reasonably get to it – for the biogas it will use to power an experimental data center. The tech giant said it will build the data center at a wastewater treatment plant in Cheyenne, Wyo., where a fuel cell power plant will provide the 200 kilowatts of power needed to keep the servers humming without help from the grid.
This is very small operation compared to, say, the Utah data center eBay announced in July, which will use fuel cells to generate 6 megawatts of power, 30 times the size of the Microsoft center. But that plant will run on natural gas, with eBay paying a premium to fund the production of biogas elsewhere.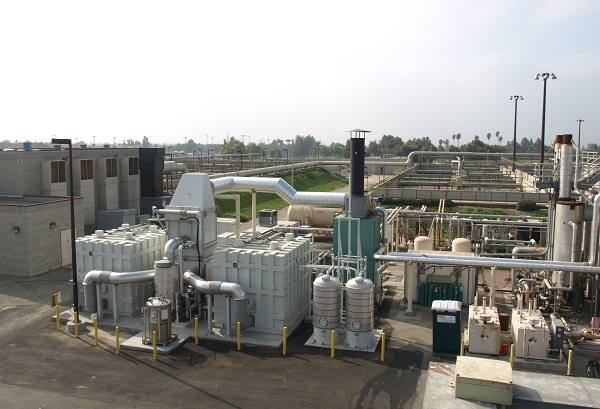 In a blog post, Microsoft's senior research program manager, Sean James, explained what makes this project different:
There are examples of fuel cell powered data centers from "directed" biogas. In these systems, natural gas is used to power the fuel cell on site, while biogas is injected into a natural gas pipeline somewhere else on the natural gas pipeline. This injection may occur within miles of the facility, or it may be on the other side of the country. This Data Plant pilot will be the first direct integration of a data center with a biogas source. It will lessen the need for high quality biogas filtration and reduces the demand on the natural gas pipeline.
The FuelCell Energy fuel cells will be able to produce up to 300 kW, Microsoft said, giving it a little buffer in powering the 200-kW mini data center. Getting that size right is key, according to the company.
"Many waste-to-energy projects fail because of the lack of adequate methane supply at the site that limits the scalability of the project and prevents the energy from making it to real market application uses," James said. "Microsoft's modular data centers are uniquely suited to take advantage of this opportunity."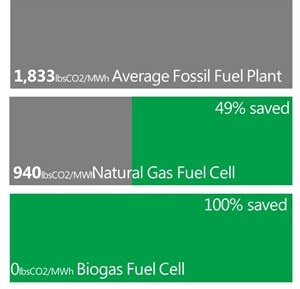 That doesn't mean the system won't be challenged (this is, after all, a pilot project). Microsoft wants to be sure the power plant can "handle all the sudden spikes and dips of online services' traffic that our current data centers manage" while maintaining high availability.
"Load management is easy when connected to the grid; when demand spikes or drops faster than the fuel cell can respond the grid typically acts as a shock absorber to provide energy or consume any surplus energy produced by the fuel cell," James said. "The Data Plant, however, will use a sophisticated power management system to manage the load internally without the aid of a utility grid."
For more on how FuelCell Energy's Direct FuelCell system works in such a scenario, see our story from last month, when the company's technology was put to use on a much bigger scale – 2.8 MW – at an Ontario, Calif., wasterwater treatment plant.