With a fresh $75 million equity investment in an existing Iowa wind farm, Google is closing in on a billion bucks committed to the renewable energy sector.
The company said on Thursday that it bought an equity stake in a 20-turbine, 50-megawatt wind farm near Rippey, Iowa, a little farm town about an hour's drive northwest of Des Moines.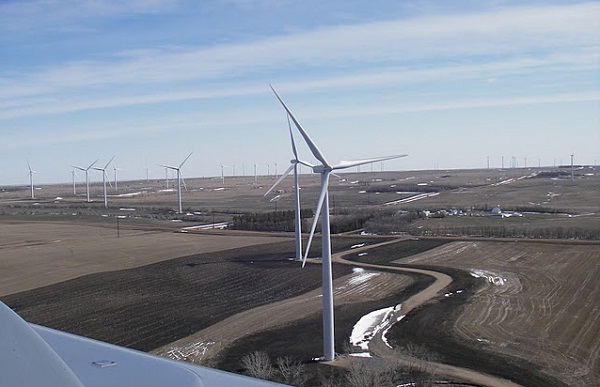 Here's Google's rationale behind the move:
We've taken two approaches to greening the grid in Iowa, a state where we operate a data center. Back in 2010, we entered into a long-term contract to purchase wind energy from NextEra Energy Resources' Story County II wind farm. This time, we're investing directly into a wind project, which has been contracted to sell all of the energy to the Central Iowa Power Cooperative, an Iowa-based utility that will deliver the energy to local consumers. We're happy to help make more renewable energy available to Iowans and to support the growing wind energy industry in the state.
Google noted that the Rippey wind farm uses turbines made in Arkansas by Nordex USA.
Before the new Iowa wind farm move, Google had said the green projects it was backing were capable of generating 1.8 gigawatts of power. According to the company, its roster of investments includes: