Last week in San Francisco, diverse sectors of the building industry converged upon the city for Greenbuild 2012. Among them were the folks whose certifications continue to hold some serious sway over which projects gain LEED certification, the Forest Stewardship Council (FSC) — and that is a subject, incidentally, of some contention of late. (For more on this, check out our posts on the American Consumer Institute Center for Citizen Research and proposed changes to LEED standards involving Life Cycle Assessment tools.)
We're imagining those on all sides of this recent brew-ha-ha put their differences aside at the conference to celebrate the winners of the 8th Annual Design & Build with FSC Awards on Nov. 14. at a special reception meant to demonstrate that "what's good for forests also benefits people and jobs." But then again, maybe not.

Among the winners were Seattle's ultra-green Bullitt Center, currently under construction, which was built to the exacting standards of the Living Buildings Challenge. The building is a poster child not only for green design, but for sustainable timber use on on a large scale, as it the first heavy timber commercial building to go up in the Emerald City since the 1920s.
The other winners include a traditional West Indian cottage in the U.S. Virgin Islands called Big Rock Cottage and wood tables manufactured for Cisco Systems' telecommunications products. As you might imagine, the winning projects were chosen based on their extensive use of FSC-certified wood, as well as their impact on the marketplace, broader contributions to sustainability, and aesthetics.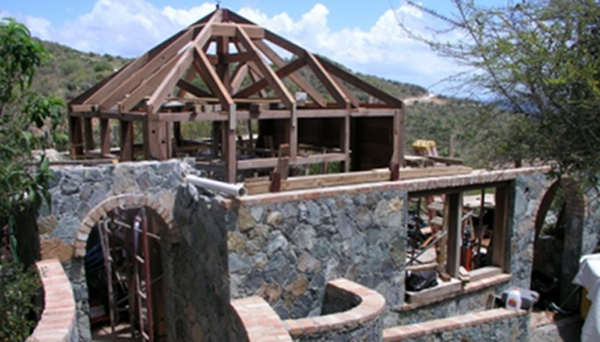 But lest you think that the FSC wasn't considering this awards ceremony in terms of its own PR, think again. The organization included this statement with its press release on the event: "As the U.S. Green Building Council debates credits for wood in its LEED program, the award winners show the positive impact of high standards for forest protection. Over the past 10 years, the Certified Wood credit in LEED has helped conserve more than 100 million acres of forests in the U.S. and Canada through FSC certification."Corey Brinkema, President of FSC's U.S. office, added this: "LEED may well be the single biggest driver of forest conservation in history. It is critical to keep a strong preference for FSC in the next version of LEED."