The weird thing about the $1.5 billion lawsuit brought last week by the remnant of failed, government-backed Solyndra against several Chinese solar power manufacturers is that, despite arriving out of left field, the suit actually makes some sense.
No, we're not predicting that one day a jury will agree with the claim that Solyndra was brought down by conspiratorial antitrust practices – by Suntech, Trina and Yingli, in cahoots with Chinese trade associations, state-controlled banks, polysilicon companies and more.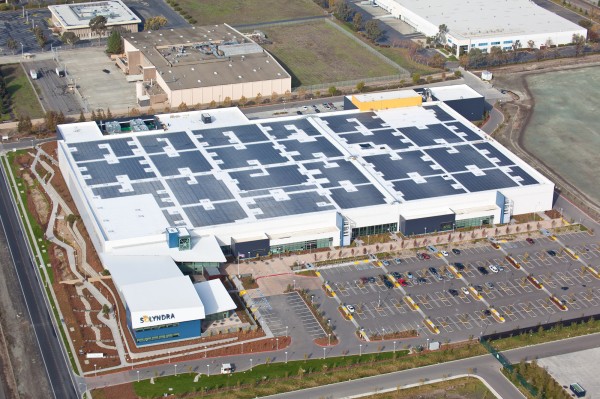 But look: The U.S. government is on the verge of putting the finishing touches on substantial duties on solar products from these companies and others in China, having found the country's crystalline silicon PV industry dumped its products at way below cost while benefiting from illegal government subsidies.
There are many who disagree with that finding, but mostly on the grounds that duties are bad policy – that they're not in the national interest because they could engender a trade war and raise the cost of deploying solar power. Few have argued convincingly that Chinese solar hasn't been predatory, and the shaky state of many Chinese companies now makes that case harder to make than ever.
But whether you buy the Solyndra accusations or not, you've got to admit they make for good reading.
Winston & Strawn LLP, the firm representing Solyndra, has produced and filed with the U.S. District Court in Oakland, Calif., a 52-page complaint that's not a bad yarn.
The story Solyndra wants the court to believe: It produced an amazing product, using "revolutionary technology" so much more efficient cost-effective and versatile for the commercial rooftop market that the Chinese knew they must defeat it, lest their grand plan of global solar domination founder.
Oh, they were devious, the Chinese! They sold stock in the United States and then, "Incredibly, Defendants elected to deploy the capital they raised from Americans to destroy American solar manufacturers, like Solyndra," the suit reads. Indeed, "rather than using the products manufactured in China to meet China's unquenched energy needs and environmental targets, Defendants instead, as part of this plan, exported their solar products. In fact, each of the Defendants exported and dumped more than 95% of their products."
There were below-market loans and "extend and pretend" loans rolled over endlessly, helping the Chinese companies price their products at levels that "shocked even the most seasoned analysts studying the industry, who predicted only a fraction of the price declines forced by the Defendants predatory conduct."
While the suit leans heavily on the dry findings in the SolarWorld trade case against China, it adds color and texture, particularly in the section on "tortious interference," the legal term for stepping in to torpedo business relationships. The Chinese time after time muscled in on its contracts with below-cost pricing, Solyndra claims, but sometimes they went further.
On page 2: A webcam caper puts Solyndra in the dark about Yingli interference…
For instance, Solyndra thought it had a deal to sell $111 million worth of solar panels to German solar developer GeckoLogic between 2008 and August 2011. It ended up selling $6 million worth.
Suntech, Trina and Yingli derailed almost all those planned sales by "dumping solar panels at below-cost prices" to GeckoLogic, the suit alleges.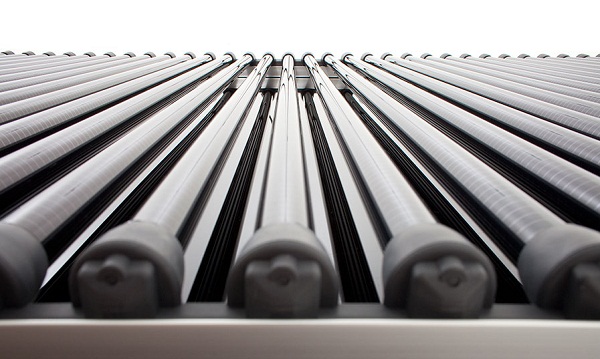 "GeckoLogic and Yingli collaborated to further interfere with Solyndra's agreement with GeckoLogic. As part of a Solyndra beta system, GeckoLogic installed Solyndra panels on a rooftop in Germany and a webcam was set up to monitor the performance of the Solyndra panels. At some point after installation of the panels and webcam, the webcam stopped transmitting data back to Solyndra. Solyndra later learned that Yingli had interfered with Solyndra's agreement and installed its panels on GeckoLogic's roof – all of which was kept secret from Solyndra. Thus, as a result of Yingli's interference with a known Solyndra customer, Solyndra lost $105 million in sales with just this customer alone."
All three of the Chinese companies put out statements denying the accusations and vowing to fight them. Yingli also took advantage of the opportunity to take a shot at Solyndra; it called the charges "unwarranted and misguided claims from a company that has a clear history of failed technology and achievements."
See the Solyndra suit, filed on October 11, here.