Demonstrating there are two sides to the solar sector coin, SolarCity has filed to go public. It might sound crazy given all the headlines about failing solar companies, but as an installer, Solar City has benefitted from the same low module prices that have made life so difficult for manufacturers.
In its filing with the Securities and Exchange Comission, the San Mateo, Calif.-based company –nearly one-third owned by Tesla founder Elon Musk – said it could raise as much as $201 million with the IPO.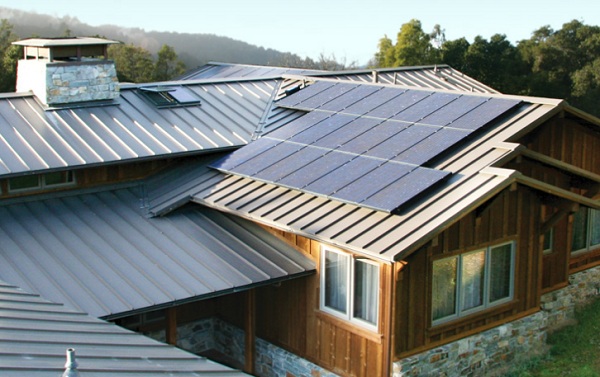 Founded in 2006, SolarCity in its early days sold solar power systems, but in recent years has moved toward a business model in which customers typically enter into a 20-year contract to buy the power produced by rooftop systems. The company also has expanded into energy efficiency evaluations and services.
The company, now operating in 14 states, has been on a steep growth curve in the last three years. According to the SEC filing, the total number of buildings where it has done work or is under contract to do work "increased 83% from 5,767 as of December 31, 2009 to 10,546 as of December 31, 2010, 89% to 19,975 as of December 31, 2011, and 69% to 33,792 as of June 30, 2012." Data from the company indicates it deployed 71 megawatts of solar in 2011 and then 72 MW in the first six months of this year.
At utility scale, solar (like wind) doesn't yet compete with the cheapest fuel going, natural gas. But put solar on individual rooftops and it's a whole different matter. The current cost, subsidy and regulatory structure allows the companies who own those systems to sell power to homeowners and businesses at rates that beat the retail price of electricity – especially in high-cost electricity markets like California.
This business model has made SolarCity (and others) an attractive investment for big financiers. In July, for example, Credit Suisse put $100 million into the company, following up on an earlier $100 million investment.
The lower panel prices that have devastated companies from Solyndra to Suntech work to SolarCity's advantage, reducing its costs and allowing it to make systems more attractive to customers.
Still, the company is a startup, and despite its growth is far from a profitable enterprise: It lost $73.7 million in 2011 on revenue of $59.5 million, and had losses in all five years for which it presented financial information.
Bloomberg New Energy Finance analyst Anthony Kim told Bloomberg News the SolarCity filing could be a "game-changing moment for the solar industry" because it shows "how plummeting component costs benefit a company operating on the downstream side of the solar business."