There must of been a party of sorts at Honda Motor global headquarters in Tokyo recently when it was realized they finally had reached the 1 million hybrid vehicles sold mark as of the end of last month. It is impressive, but pales when you consider where Toyota is at in hybrid sales and its continued dominance in this green market sector.
Honda said it took 12 years and 11 months after the start of sales of the first generation Honda Insight in Japan on November 1999 to hit this moment. The Insight at the time was rated as the world's most fuel efficient vehicle among all mass-production gasoline-powered vehicles, according to the automaker, though now the likes of Ford and Toyota own that moniker.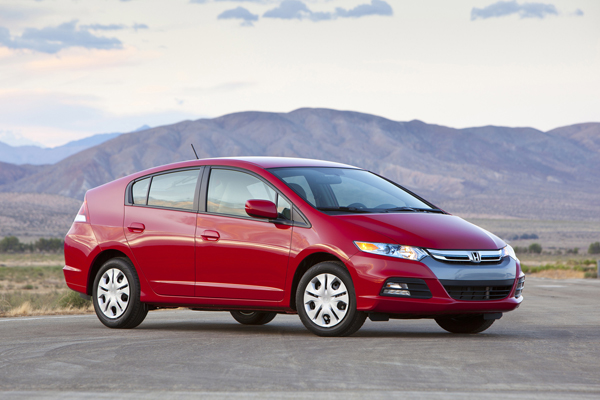 Toyota, by contrast, said in early June it had surpassed 4 million hybrids sold since their introduction in Japan in 1997. When you consider that's only a two year time difference between the two competitors, it is clearly obvious Honda is on the not so positive side of the equation here.
Still, 1 million hybrids sold is 1 million hybrids sold, so we will give them some credit for achieving that mark. Honda began hybrid vehicle sales, it said, in the U.S. in 1999 with the 2000 Honda Insight – the first gasoline-electric hybrid vehicle sold in America. Toyota followed very shortly thereafter however, introducing its first generation Prius and, by April of 2011, had sold its 1 millionth Prius in the U.S. market alone.
Honda, in noting its success, said cumulative sales of its hybrid vehicles in the U.S. market have now reached over 318,000 units, predominately sales of the Insight and Civic Hybrid. It currently sells eight hybrid models in approximately 50 countries around the world, including what it terms "four distinct models" in the U.S.
In talking of its future plans, Honda said that it will be "introducing new hybrid systems for mid-size models that will be equipped with a two-motor hybrid system." Then there's also its new a high-output three-motor hybrid system, the Sport Hybrid SH-AWD (Super Handling All Wheel Drive), offering what is said to be both superior dynamic handling and fuel efficiency. This will be applied to the Acura NSX and RLX Sport Hybrid model, as well as the successor model of the Legend, scheduled to be introduced in Japan.
It is good at least to see Honda, despite getting a back alley hybrid beating by Toyota, is still willing to keep some skin in the green car game.