Alright guys, this one's aimed at my tech-loving ladies out there, but you should still keep reading: it's gonna make you so jealous, you might just consider carrying a purse.
As a location-independent worker, I'm often carrying multiple bags full of stuff. At the bare minimum there's a purse that holds my keys, phone, wallet, and personals, and a backpack or messenger bag for my laptop, power cord, notebooks, and miscellaneous chargers. When I show up at my coworking space or coffee shop, there's an embarrassing minute or two where everything spills out in a massive tangle. Ladies if you feel my pain, hold on to your hats, because there's a new gadget that could help restore sanity.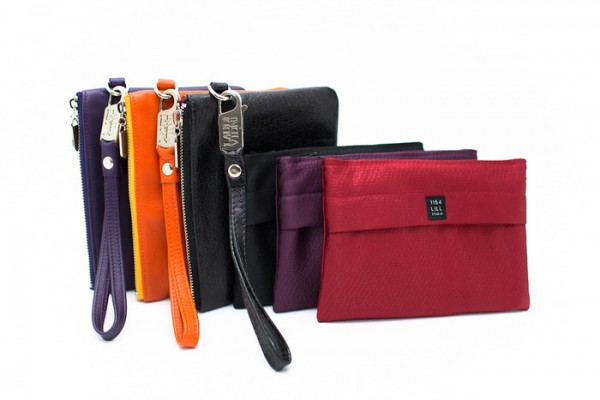 The Everpurse is a stylish phone carrying case with a heart of high tech gold. Inside its stylish exterior is a powerful battery and special charging pocket that you drop your phone into. The patent-pending docking system guides your phone smoothly onto a dock connector at the bottom—so you don't even have to fish around for a cord!
Currently gathering Kickstarter funding for a commercial release, Everpurse supports the iPhone 4, iPhone 4S, iPhone 5, and Samsung Galaxy S III, with more phones to be supported in the future. According to the designer, Everpurse will charge your phone from 0% to 100% approximately twice in one day. Once you're home for the day, you can leave your phone in the purse while it's on its charging mat for more charging power.
You can choose between 3 colors in fabric and leather, or customize additional colors. All purses come with a charging mat. The Everpurse has already blasted through its original Kickstarter goal, and backer levels are selling out quickly. It looks like fabric Everpurses will retail for around $175 after the campaign.