The government-backed advanced battery manufacturer A123 Systems announced on Tuesday it was declaring bankruptcy, bringing new criticism of President Obama's support for the green economy from the Romney campaign.
But for now, at least, two Michigan manufacturing facilities that $132 million in stimulus money helped set up will apparently continue to operate. That's because as a companion to the bankruptcy, A123 said it had struck a deal to sell its automotive portflio to Johnson Controls for $125 million.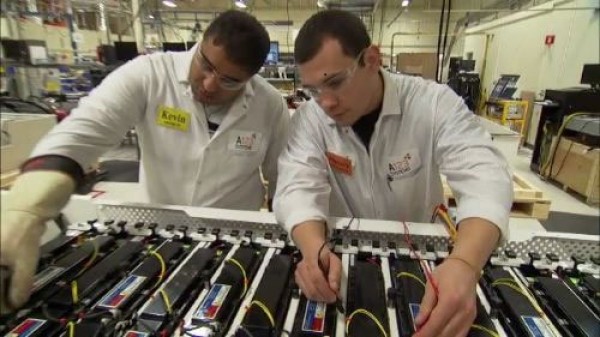 How many of A123's approximately 1,000 employees and contractors in Michigan will retain jobs was unclear, but electric vehicle advocates said the fact that Johnson Controls was stepping in was good news. The Electric Drive Transportation Association, a trade group for electric-vehicle related industries, said that "Johnson Controls purchase agreement is a positive development for A123's U.S. operations and for the long-term growth of the battery industry."
The Romney campaign's criticism of the U.S. Department of Energy's $249 million stimulus grant to A123 ($132 million was actually drawn) came despite the deep history of bipartisan support for the company. The award came after the entire Michigan U.S. Congressional delegation wrote to Energy Secretary Steven Chu to support A123's bid for Recovery Act funding. Even Republican Rep. Fred Upton, author of the "No More Solyndra's Act" that passed the House in September, recommended the DOE back A123.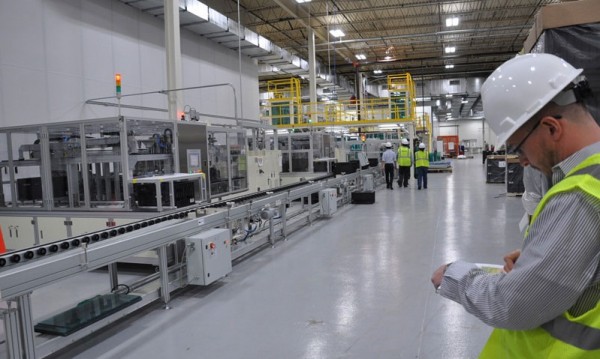 In a statement, the Romney campaign called A123's bankruptcy "another failure for the President's disastrous strategy of gambling away billions of taxpayer dollars on a strategy of government-led growth that simply does not work."
And yet, perhaps recognizing the bipartisan nature of A123's government support – the company also got $6 million under the Bush administration – Romney himself did not bring up the fresh failure during Tuesday night's debate.
For its part, the administration said that overall, the money put into supporting new battery development was money well spent, spurring private investment, creating jobs and helping drive down the price of batteries, considered key to making EVs more affordable.
"Under this Administration, the Department of Energy, with strong bipartisan support, awarded $2 billion in grants to 29 companies to build or retool 45 manufacturing facilities spread across 20 states to build advanced batteries, engines, drive trains and other key components for electric vehicles," the Department of Energy said in an online post. "More than 30 of these plants are already in operation, employing thousands of American workers, and our grants were matched dollar for dollar (or more) by private investments."
On A123 specifically, the administration said the day's events meant "that A123's manufacturing facilities and technology will continue to be a vital part of America's advanced battery industry."
A123's bankruptcy-and-sale move came two months after it announced it would sell a majority stake in the company to Wanxiang Group Corp., China's largest auto-parts maker. That deal ran into opposition in Washington, in part because A123 does Defense Department work. ""We determined not to move forward with the previously announced Wanxiang agreement as a result of unanticipated and significant challenges to its completion," David Vieau, chief executive officer of A123, said on Tuesday.