Lamartine G. Hardman may have been an entrepreneur, farmer, physician, and, from 1927 and 1931, the governor of Georgia, but he wasn't exactly the type to keep up with changing times. The centerpiece of the former governor's former farm, a1870 farmhouse at the compound's core, greeted the turn of the millennium with faded zinc paint and calcimine on its walls, and just a few gasoliers making using of this newfangled thing called electricity.
When the Department of Natural Resources (DNR) acquired the 173-acre farmstead from the Hardman family in 2002, the house was still largely in the same condition: partly electrified, originally furnished, and unpainted. DNR called on the architects at Lord, Aeck & Sargent (LAS) to develop a restoration plan for the 5,160-square-foot farmhouse, working in partnership with Dublin, Georgia–based design-builder Garbutt Construction. The virtual time warp of the place clearly sparked some inspired thinking.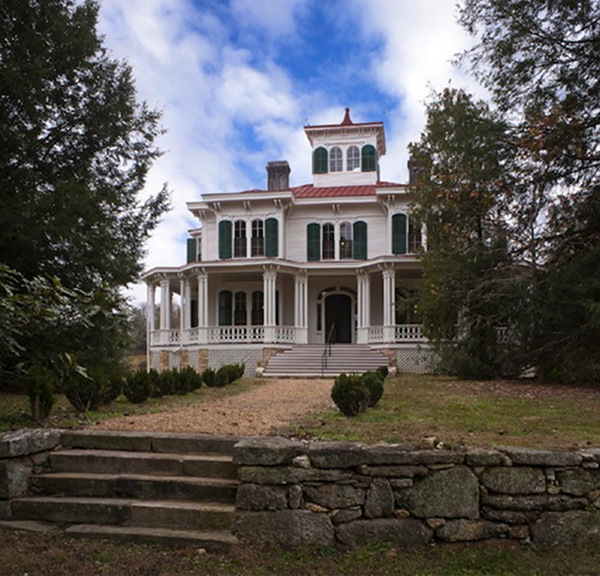 LAS project manager Julie Arnold told Greensource that the project launched with a three-prong strategy: "to retain as much of the historic fabric as we could; to pursue aggressive sustainability strategies; and to create a museum-quality environment for the house, which would entail temperature, humidity, and particulate control."
This house had never seen the advent of air-conditioning, and the design team recognized that museum-quality climate control might be a goal in conflict with its other objectives. What's more, installing mechanical systems would mean cutting through the untouched plaster, and sealing the house up in such a way as to accommodate such tech would mean radically altering the composition of materials that had acclimated to decades of Georgia's natural climate cycles.
As it turned out, though, old-fashioned Southern touches like that wrap-around porch and operable shutters — as well as the "stack" effect enhanced by the house's cupola, a New World nod to traditional Italian architecture — contributed to keeping interior temperatures from rising any higher than 80 during visiting hours in the summer months. It was decided that visitors could experience the home in its natural state, with only natural ventilation, during even the hottest months of the year. The real issue was heat.
Baseboards were thrown out as a possibility, as each room would require four or five of them, which would be visually intrusive. Ducted systems had similar cons. In-floor, radiant heat, connected to an electric water heat, was deemed to be the most expensive solution regarding energy consumption and operating costs, but the same system tied to a liquid propane gas broiler was eventually settled upon as a solution that was both efficient and unobtrusive. Part of the key to making this work was to hold second-floor temperatures to a different standard and counting, once again, on the home's stack effect, which allowed the design team to leave the upstairs mechanically untouched.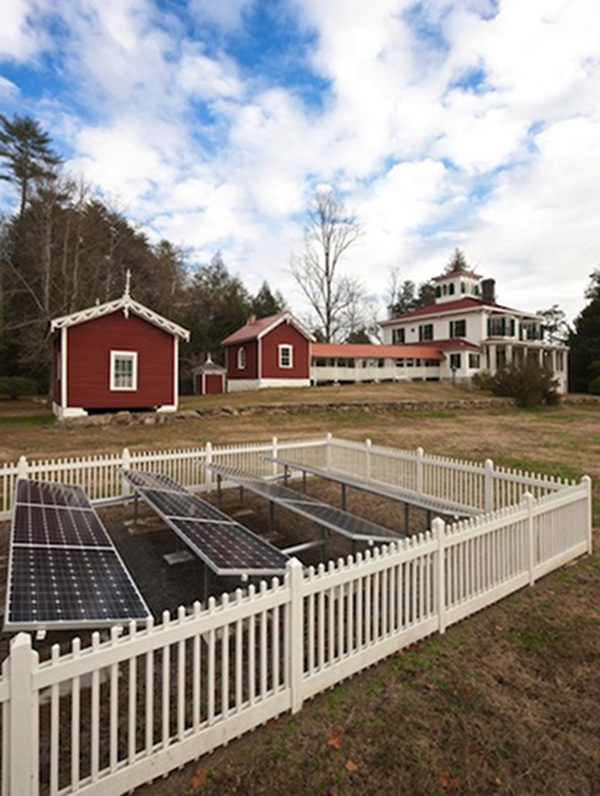 "We wanted to achieve this balance between efficiency and historic impact," Arnold said, "and by not doing anything on the second floor we felt we were starting to achieve that balance."
Another unobtrusive green touch here is the farmstead's new 3.2-kilowatt photovoltaic solar power ground array, which supplies much of the building's electricity — discreetly installed in a picketed area near the residence, of course.