Toyota has unveiled its plans for global green car world domination [PDF], and for the most part it doesn't involve electric cars. The Japanese automaker looks instead to be sticking mostly with hybrids, though it will continue to tinker with EVs and fuel cell vehicles as well.
So what exactly is Toyota planning for this green car gala? No less than an ambitious plan to launch 21 new hybrid models between now and the end of 2015. The company wasn't specific as to what new hybrids will be hitting the roads, but one can assume it will include the various Prius models already out there plus perhaps more hybrid variants of some of its regular gas only engine cars.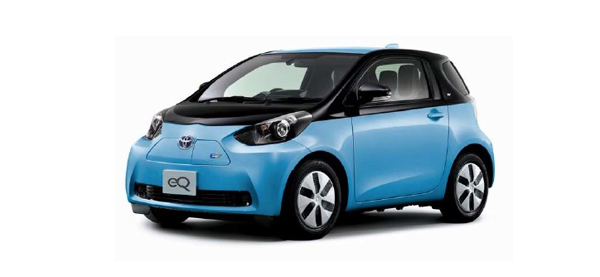 Toyota is putting most of its green eggs in the hybrid basket, expecting global sales of its hybrid vehicles to surpass 1 million in 2012. It expects to maintain this level of sales as well, projecting out around the world purchases of its hybrid vehicles to be at least that same number per year from 2013 to 2015.
As part of the hybrid diversity, an enhanced engine for this class of car will be launched starting next year. It is based upon the 2.5-liter AR gas engine, and adopts the Atkinson cycle and D-4S system. Toyota believes this new engine will achieve the world's highest maximum thermal efficiency of 38.5 percent, which means to you and me higher fuel efficiency and output.
Looking at its other green car plans, Toyota plans in the fuel cell arena to still aim for a 2015 launch of a sedan-style FCV that reportedly will boast the world's highest FC power output density of 3 kW/L. With regards to electric vehicle development, the automaker is really only dipping its toe in those waters, stating that in December 2012 it will offer up its eQ compact electric vehicle to local governments and "selected users" in Japan and the US on a limited basis. The eQ is rated to go up to 60 miles or so on a single charge, and will have a top speed of just over 75 miles per hour.