When most people think of Phoenix, Ariz., the first thing that comes to mind is often a hot mess, so to speak, of urban sprawl. But the Valley of the Sun has some idyllic rustic areas as well, most notably in the rugged mountains outside of the city. The local architects at Blank Studio envision a home built to Passive House standards that makes intriguing use of light and shadow in a concept design dubbed House in Shadow (which comes to us via eVolo).
Designed to optimize passive cooling and ventilation, the home makes use of a modified brise-soleil that protects the home from undue solar gain while creating attractive patterns of sun and shadow — hence, the title. This central design element defines the home's central walkways as well as its attractive breezeways.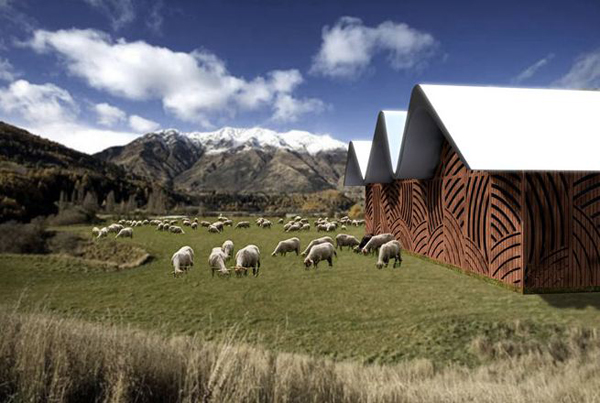 The home itself is divided into two simple blocks connected by a large, expansive and roof that resembles a wave. This roof spans the entire footprint of the house, encompassing both volumes of the structure, as well as the central breezeway, uniting the indoor and outdoor portions of the home. The roof features a series of skylights that soften and dissipate the harsh rays of the desert sun before allowing it into the home, allowing natural daylight to take precedence over the home's lighting systems.
Those peaks in the roof's design may seem whimsical, but they do, in fact, serve a purpose. Each of them creates a natural place for hot air within the home to rise to. The thick, highly insulated walls of the home are also carved into curved formations that reveal the interior of the building to the outside, while allowing diffuse light into the structure.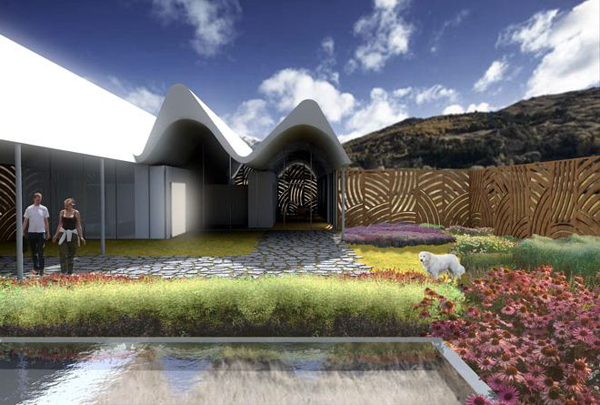 The overall result is a simple contemporary single-family home, designed to use the sun to best effect while keeping its cool during Arizona's hot summer months.