Wearable technology is a growing trend, and usually involves mixing technology you'd keep in your pocket with the clothes on your back. Although concepts for e-waste bikinis and medically-aware shirts are entertaining, most developers admit we're a long way off from technology that's actually comfortable to wear. However, US-based Vapor Apparel is developing a high tech fabric that could help clean up the planet sooner than you think.
At the upcoming EcoPrint show in Berlin, Germany, the company will launch a new range of 100 percent recycled fabric that offers several environmental benefits over traditionally spun cloth.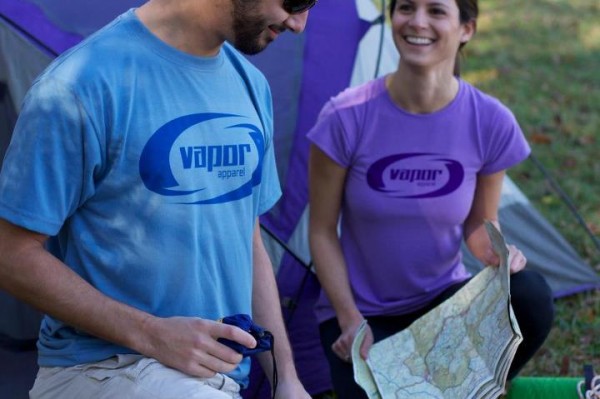 Vapor Apparel specializes in high performance fabrics that are comfortable while offering excellent wicking and temperature regulation. Treated with the company's patented PURE-tech, these characteristics remain strong throughout the lifespan of the garment. After noticing that both designers and consumers are interested in sustainability when it comes time to choose a fabric, the company decided to reduce its eco-footprint while continuing to offer a top notch product.
The new ECO Spin performance fabric is 100 percent recycled from water bottles, buckets, old furniture, and other reclaimed plastics. The yarn used to make the fabric is airjet spun, which is more efficient than traditional rotor and ring spinning, so Vapor can eliminate several energy-intensive phases from its production cycle.
"Making recycled filament fibers removes six parts of the process compared with virgin poly," Chris Bernat, Vapor Apparel's CRO, told Gizmag. The stages avoided include crude oil wellhead and refinery as well as other processes involving chemicals such as xylene, paraxylene and naptha. For every pound of recycled yarn, 0.2 gallon (0.75 liter) of water is saved because 23,000 BTUs are conserved compared with traditional poly process.