Wind turbines are getting bigger and going up on taller towers, and that's requiring researchers to find ways to climb past the traditional 80 meter height in gauging tumultuous winds that can impact power production. Fraunhofer Institute for Wind Energy and Energy System Technology IWES, in Germany, says it's at the cutting edge of this research with a 200 meter wind measuring mast, and the National Renewable Energy Laboratory is also reaching higher at its Wind Technology Center in Colorado.
According to Fraunhofer, since January this year, Tobias Klass and colleagues have been using their soaring new tower, set on a tree-covered hill outside Kassel, in the center of Germany, to gather wind speed, turbulence and other meteorological data.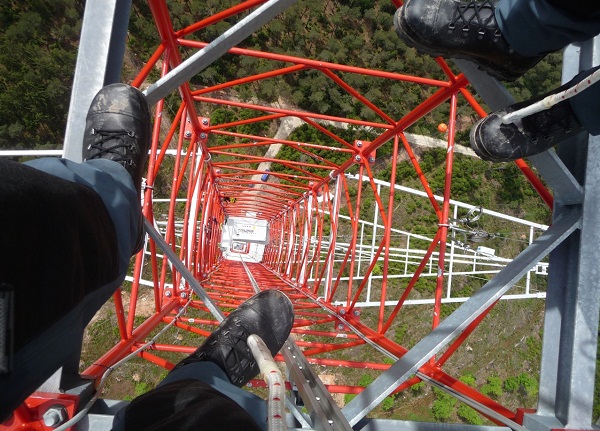 Germany's hunger for more renewable energy compels the Fraunhofer research. The country is the world leader in solar and it's no slouch at wind, trailing only China and the U.S. with just about 29 gigawatts of installed capacity as of the end of 2011. To keep wind growing, the country is moving offshore, but it's also looking at onshore areas with more "complex terrain," places that have great wind potential but also present unknowns, particularly above traditional heights.
"There is still immense potential inland that remains to be tapped, such as in the low mountain ranges," Klaas said, but that can only be done effectively by learning more about how wind behaves at the heights where the turbine blades will actually spin.
"Indeed, there are theories about how wind speed increases with height, yet these no longer apply at such great heights," Klaas said. "Hence, actual measurement values are needed to further develop the models."
Knowing what's happening at the 200 meters height could also help in determining the dimensions of the turbine, according to Fraunhofer. More massive turbines on taller towers can produce more power, but the industry wants to make sure that going bigger and higher will come with sufficient payoff.
Studying winds well above the 80-meter threshold is also a priority at NREL.
In October and November 2011 the center began receiving its first data from two new 135 meter towers it installed at the National Wind Technology Center outside Boulder. In a paper [PDF] based on their initial observations – which showed that even with similar wind speeds, actual wind conditions can vary greatly depending on direction and atmospheric stability – the researchers outline their rationale behind the research: The "combination of continued growth in turbine size and dynamic boundary layer conditions," they write, "requires careful, coupled monitoring of turbine behavior and wind inflow conditions to understand and improve performance and reliability."
Towers 135 meters high don't take the Colorado researchers as far up as the Germans. To find out what was going up to 200 meters, the NREL researchers used a technology called LIDAR (for "light detection and ranging") which operates like radar but uses light pulses instead of radio waves. In their paper, the researchers say, "LIDAR systems have been shown to give measurements within 2 percent of sonic anemometer measurements."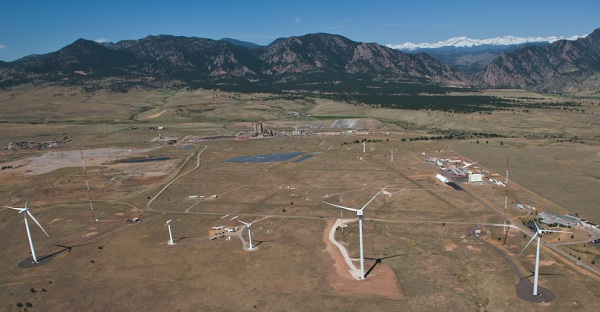 The Fraunhofer team endorses the potential of LIDAR, but also says the technology "remains unapproved as the sole measurement process for expert reports on wind, which are the basis for yield calculations." It thus presents another benefit of the team's 200 meter tower: It can be used to help develop standards for LIDAR. In doing so, a happy irony could unfold, Fraunhofer says, as its extremely tall measuring mast renders measuring masts obsolete.