What's the most interesting thing about the American Wind Energy Association's ballyhooed announcement that U.S. wind power has hit 50 gigawatts in generating capacity? It's not the big round number, which, given that wind was at 48.6 GW at the end of March, is no shocker.
Plus, while there's no denying that the 50 GW milestone represents solid growth, it's also true that wind is still responsible for only 3 percent of U.S. electrical generation; that the U.S. was passed by China on wind in 2010; and that the gap between the two countries has been growing, with China at 62.7 GW at the end of 2011. On wind, China gets the gold.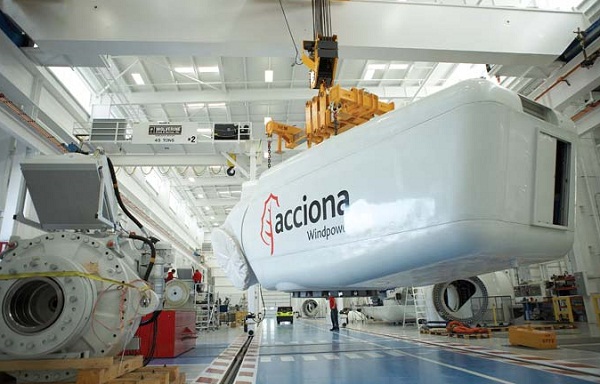 No, what's fascinating about the industry's 50-gig announcement is that two politicians were quoted singing wind's praises, and both were Republicans: Sen. Chuck Grassley of Iowa and Rep. Frank Lucas of Oklahoma.
That was no accident; the AWEA, the wind industry's most powerful lobbying group, is fighting hard in Washington to maintain wind's vital subsidy, the production tax credit, beyond its end-of-year expiration date. Democrats are overwhelmingly onboard. The AWEA knows it needs to flip just a few more Republicans to push the PTC ball over the goal line.
The way to do that isn't by highlighting President Obama's or Energy Secretary Steven Chu's support for wind; then wind just seems like another picking-winners lefty green scheme.
So instead the spotlight is shined on a couple of Republicans, and on Grassley in particular. It was Grassley whose hissy-fit last week – after the Romney campaign dissed government support for wind – apparently helped keep a one-year PTC extension in a Senate Finance Committee tax-break package markup.
Grassley, the 78-year-old senior senator from Iowa, who earned a zero from the League of Conservation Voters in its most recent environmental scorecard – is the poster boy for wind.
He's really fired up about it, too. His solid but somewhat-canned remarks in the press release were good, but even better were Grassley's comments in public meetings Tuesday in Iowa, where wind is a big jobs generator.
"I'm the author of the wind energy tax credit of 1992, and there were people from outside the state came into Iowa and issued a press release that the Republican candidate for president was opposed to wind energy, and I felt it was just like a knife in my back, as the author of the bill, without even being consulted about it," the Hawk Eye newspaper in Burlington reported.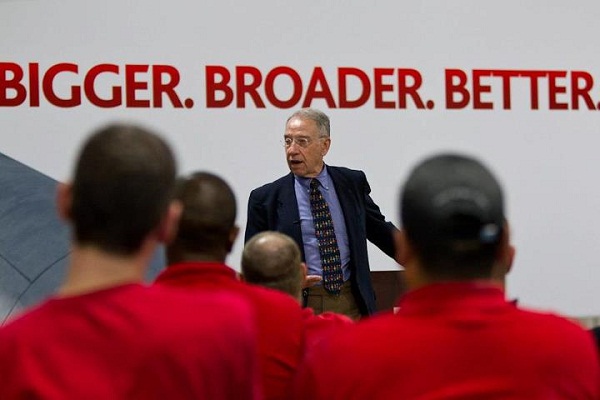 Then in Donnellson, Grassley said this about the Romney opposition to the PTC: "I don't know who's behind it and I'm going to find out who's behind it, and expose them and tell them how stupid their policy is."
Grassley's statements highlight the irony of the Romney campaign's opposition to the PTC: It so ticked off Grassley, he's now leading the charge for an extension!
The AWEA has a lot of wonderful things it can say about wind in its fight for the PTC: at 50 GW, wind now powers the equivalent of 13 million homes; it represents the generating power of 44 coal-fired power plants, or 11 nuclear power plants; and because it uses virtually no water, saves 30 billion gallons of water a year compared to thermal electric generation. But Chuck Grassley looks to be their ace in the hole.