Toyota has issued a voluntary safety recall for 2010 model year Lexus HS 250h hybrids sold in the United States. The recall also effects 2006 to early 2011 Toyota RAV4 SUVs.
The recall focuses upon 18,000 HS 250h vehicles which may have a potential rear suspension arm issue. What is this exactly? Here's how Toyota describes it:
Toyota has determined that if the nuts on the rear suspension arm are not tightened following the proper procedure and torque specification during a rear wheel alignment service, excessive play may occur at the threaded portion of the arm, followed by rust formation.  If this were to occur, the threaded portion of the rear suspension arm may wear and cause the arm to separate.
If this were to happen, according to the National Highway Traffic Safety Administration, it "could cause a loss of vehicle control, increasing the risk of a crash." An investigation which had been opened in June found that four complaints tied to this issue "allege the failure occurred while driving at speeds of 35 mph or greater causing a temporary loss of vehicle control."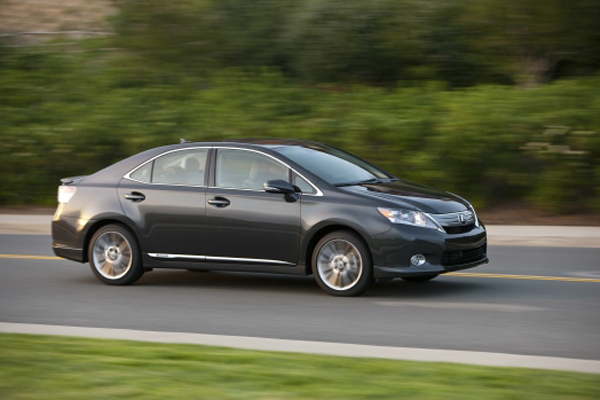 To know more specifically if your Lexus hybrid might be potentially suffering from this problem, a FAQ posted by Lexus advises that drivers might notice "an abnormal noise from the rear of the vehicle." If this happens, you'll definitely want to be contact your Lexus dealer immediately to have them look at the car.
Toyota said they are currently working on a solution to this issue and will notify Lexus HS 250h owners via mail once a remedy is made available through a dealership at no charge. If one has previously had repairs on this described issue they had to pay for, "reimbursement consideration instructions" will be sent along with the notification.
This is not the first time in the history of this Lexus hybrid that it has faced a recall. Previous issues dating back to 2010 include a serious braking problem as well as fuel leaks.