How many gadgets travel in your car with you? GPS device, MP3 player or iPod, smartphone, Blue Tooth headset…Now, it seems that with more people bike commuting, it's now become necessary to bring many of these gadgets onto our two-wheeled vehicles as well.
In the past, EarthTechling has featured scores of bike lights and bike-powered phone chargers, some that were solar-powered. But why have two gadgets dangling off of your pedal-powered steed when one will do? The EcoXPower from EcoXGear (the same company that made this waterproof iPhone speaker) is a kinetically powered bike light, which is nothing new. Add in the fact that it can power both front and rear lights while also charging your mobile device, and it's worth a second look.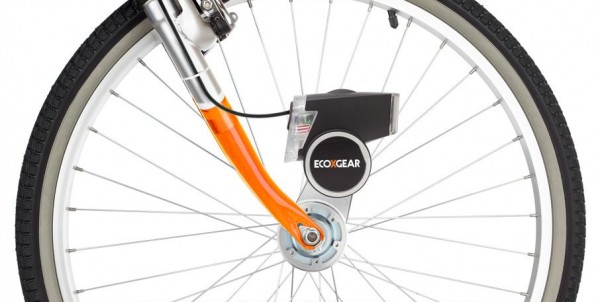 Using kinetic energy generated by the movement of your front wheel, the EcoXPower creates electricity to power the rear and front LED lights embedded in the casing. The lights are controlled through a wired on/off remote switch located on the handlebars or, alternatively, a switch situated on the main unit itself.
By connecting the main unit to a waterproof case mounted on the handlebars via a cable, the EcoXPower dynamo can also channel some of that energy into a smart phone or other mobile device. According to the company, the case will accommodate an iPhone, Android, Windows and Blackberry smartphones, MP3 devices and the majority of GPS models.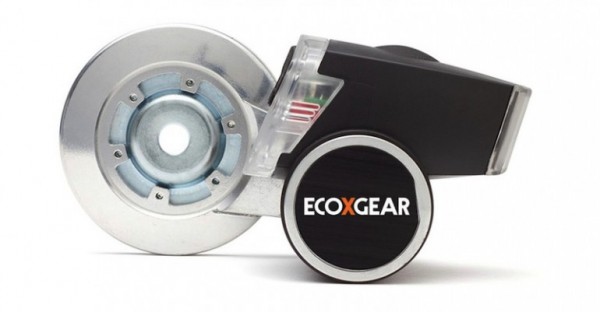 Worried about all that stop-start riding when you're in the city? Don't. Gizmag reports that EcoXPower's main unit packs a 700 mAh lithium-ion battery, which will power the lights and charger for up to 1.5 hours without pedaling, ensuring your lights won't falter when you stop for traffic. Available for $99.99.