SolarWorld, the company at the center of a solar trade war between manufacturers in the West and China, said on Monday it will invest $27 million in its Hillsboro, Ore., factory in an effort to "boost the power output of its high-performance solar panels."
The move is interesting on a couple of counts. First, these are desperately tough times in the solar manufacturing sector, and SolarWorld has hardly been immune from struggles. The Germany-based company in June said it would cut up to 300 jobs in Europe. Then just a couple of weeks ago it revealed that "the challenging market situation in the solar industry increased the risk of SolarWorld AG during the second quarter not to meet its financial covenants."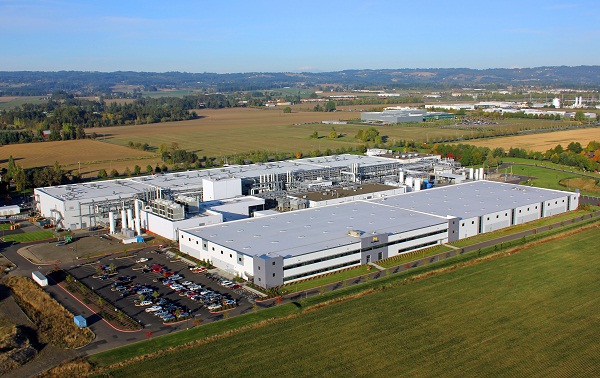 That forced the company to renegotiate around $465 million in loan agreements.
Frank Asbeck, the founder and CEO of the company, even said he would stop taking a salary and receiving dividends until the company reached profitability again.
The Hillsboro investment also comes as SolarWorld has been accused of doing exactly what it says the Chinese have done – receiving extensive government subsidies.
But SolarWorld Industries Americas President Gordon Brinser said the aid the company has received — $13 million in state of Oregon tax credits that were transferred into cash grants – has been minuscule compared to its own vast investment.
"We spent over $500 million on this factory of our own money, with zero federal dollars being put into this facility," Brinser said in a recent interview with EarthTechling at the sprawling Hillsboro plant. "This is our own investment, our own money."
With the newly announced $27 million to "upgrade and replace several factory systems and debut technological advances," the company said its investment in Oregon will top $600 million.
The company – looking to head off, it seems, any claims that it receives special treatment – also noted in the announcement that "like many industrial companies that make capital improvements within Hillsboro's Enterprise Zone, SolarWorld also has received temporary relief of taxes on capital improvements, while still paying property, payroll, transit and other taxes. Both types of incentives are open to companies of any industry or national ownership."
SolarWorld's Hillsboro plant is unique in the United States for its size and also in that it is fully vertically integrated, producing solar panels beginning with growing crystals from polysilicon rock, to cutting silicon wafers, to processing solar sells and finally to assembling solar modules.
The company came to Hillsboro in 2007, taking over a 480,000-square-foot Komatsu plant that had closed down in 1999. According to SolarWorld, in addition to retooling the original space, it has since expanded its building space by another 270,000 square feet.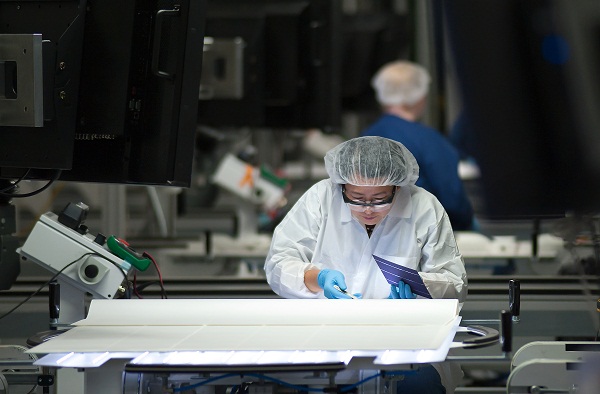 SolarWorld has characterized its fight against alleged Chinese trade violations as a battle to save American jobs, and it took full advantage of the new-investment announcement to emphasize just how much work might be at stake – beyond even the 1,000 people involved in making the solar products in Hillsboro.
"Since SolarWorld began its modernizations, construction trailers on the Hillsboro site have become semi-permanent fixtures, serving dozens of construction workers and consulting engineers – up to nearly 1,000 at peak – who staff factory upgrades and expansions," the company said.