Shopping online is awesome. Not only does the internet offer a larger selection of products and prices, right at your fingertips, it also eliminates the need to drive to the store. As long as you can wait a day or two, simply place your order and wait for the desired item to show up at your doorstep.
Unfortunately, the idea that online shopping benefits the environment is something of a myth. While your personal carbon emissions may be reduced as a result of online shopping, the retail system more than makes up for it. In fact, the "last mile" of local package delivery is the retail system's largest contributor to fossil fuel consumption, CO2 and local air emissions. According to a new study, however, social media could help delivery companies curb this problem.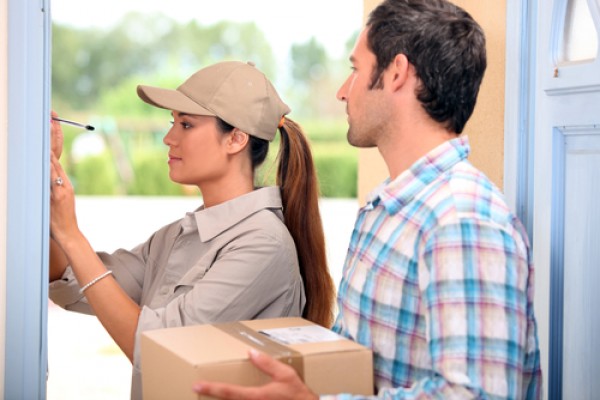 Researchers at the University of Minnesota and Seoul National University wanted to figure out the most efficient way to get a package from the sender (presumably an online retailer) to its destination. They toyed with the idea of predetermined drop off point, but realized that this just transfers the pollution of the "last mile" back to the consumer.  Then they thought about social media and the way online communities can be easily mobilized to work together.
Using spatial and agent-based models, they decided to investigate the potential environmental benefits of enlisting social networks to help deliver packages. Results indicated that without really asking your online networks to go far out of their way, large gains in efficiency can be created. Compared to a typical home delivery route, greenhouse gas emissions reductions from a socially networked pickup system were projected to range from 45 percent to 98 percent, depending on the social connectedness of the recipients and the willingness of individuals in their social networks to participate.
What do you think about participating in such an endeavor? Do you think your social networks would cooperate to get packages delivered this way? Would it be worth it?