Editor's Note: EarthTechling is proud to repost this article courtesy of BlueGreen Alliance. Author credit goes to Natasha Patel.
Over the past few years California's solar industry has significantly grown, bringing clean energy and green jobs to the Golden State. While an impressive feat for California, their solar reservoir still remains largely untapped, with solar energy accounting for only 1 percent of Pacific Gas & Electric's (PG&E) and 6 percent of Southern California Edison's renewable energy production last year.
Despite these shortcomings, solar power is the fastest growing industry in California due to federal stimulus funding for large solar plants and a decrease in panel prices driven by a boom in the number of local solar developers and contractors.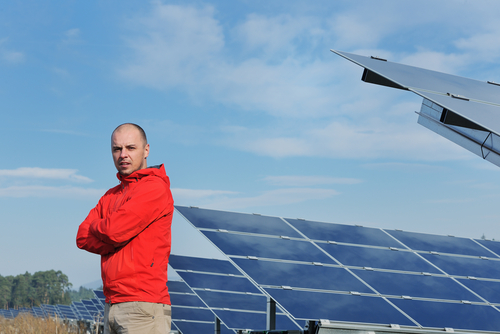 After a number of new solar plants become operational between 2012 and 2015, over one third of California's total renewable energy is expected to come from solar power by 2020, helping the state to meet its Renewable Portfolio Standard law requiring utilities to purchase 33 percent of their electricity from renewable sources by 2020.
For example, San Diego Gas & Electric recently completed a 500,000 volt transmission line linking San Diego to the Imperial Valley, while in San Luis Obispo County, construction is under way on two large solar farms: First Solar's 550 megawatt Topaz Solar Farm and SunPower's 250 megawatt California Valley Solar Ranch.
With these new projects, California's solar industry will boom in the coming years, bringing not only cleaner air to the state, but thousands of solar-based jobs, helping to fix our national economy while reducing our dependence on foreign oil and keeping us competitive in the global clean energy market.
To continue reaping the many benefits that solar and other renewable energy forms bring, Congress should renew key tax incentives such as the 1603 Treasury Grant Program for the production of new clean energy projects so we can continue seeing job creation and growth for generations to come.