It's a funny thing: electronics contain some of the most valuable and reuseable components of any consumer product, yet it's precisely these elements that make it so difficult to recycle them once they're outdated. E-waste is the fastest growing waste stream in the world, with rapidly advancing technology compelling people to upgrade their gadgets multiple times a year instead of once a decade.
ReliaTech, the nonprofit social enterprise of the Stride Center, exists to help keep this e-waste out of the landfill. The organization specializes in repairing, refurbishing, and recycling computers for individuals, small businesses, and other non-profits. ReliaTech recently celebrated the opening of a 5,200 square foot new Refurbishing, Recycling, and Distribution (RR&D) Center in Richmond, California, and over the next year will offer 100 paid internships to those seeking training in this quickly growing green industry.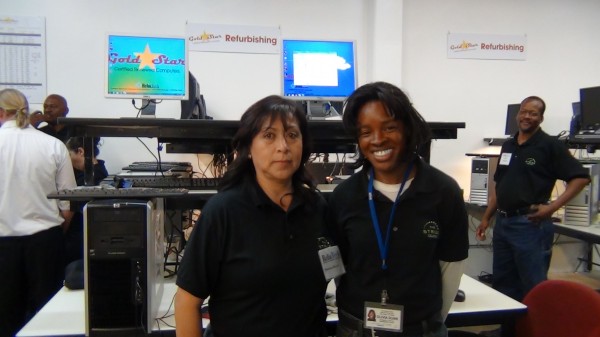 To help tackle this avalanche of waste, it's important for people to realize electronics can be repaired, refurbished and upgraded to avoid buying new products. When it's necessary to purchase a new item, it's essential that old models be sent to responsible electronics recycling operations so their valuable parts can be salvaged in an environmentally-friendly manner.
All this repair and recycling work requires a skilled workforce that can process a high volume of electronics in a rapid fashion. ReliaTech is invested in training this workforce, and its paid internship will make it possible for Stride Center graduates to get valuable hands on experience.
"The creation of this RR&D Center by ReliaTech, and the Stride Center, is an important social and business decision that acknowledges the value that exists in our Richmond community. By training, certifying and placing Richmond residents into tech jobs while supporting our environment is a win-win economic development opportunity that my office wholeheartedly supports. We are very excited about the positive impact this new community resource will provide," said Gayle McLaughlin, Mayor for the City of Richmond.