Nike, a company known for creating high performance athletic clothing, recently announced a new shoe that it says will be "the lightest, fastest, most environmentally-friendly production boot the company has ever made." The boot, which we in the United States would call a soccer cleat, also claims to be the most environmentally-friendly shoe in the company's lineup.
Called the Nike GS, this cleat weighs a mere 160 grams, laces and all. In addition to its high performance, low weight construction, the shoe also boasts a clever combination of recycled and renewable materials, proving that a top of the line sports accessory doesn't have to mean a big environmental impact.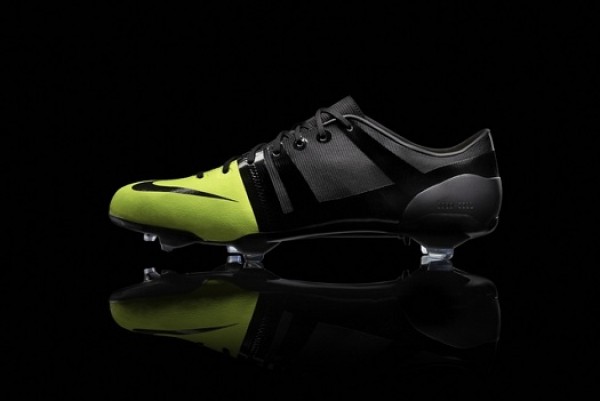 When it comes to sports gear, Nike is known for producing the boldest designs made with the best materials. The Nike GS is no exception. In addition to a striking black and yellow outer layer, 70 percent of the cleat's tongue, lining and laces are made from recycled polyester and water bottles. A material known as Pebax Renu, made from 97 percent castor beans, is used to create the shoe's traction plate.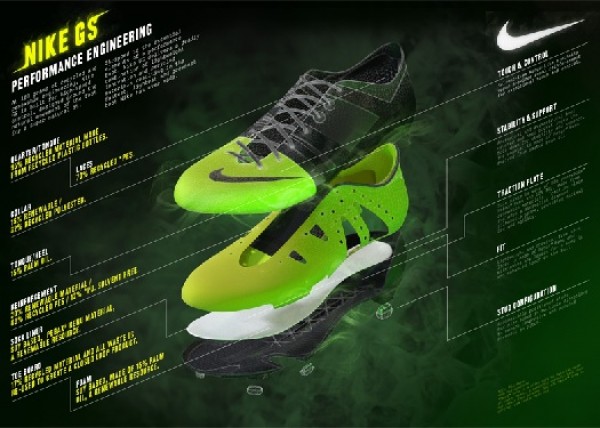 Although the plant-based material is 50 percent renewable, and therefore much kinder to the environment, Nike says that wasn't the only reason it was chosen. According to this review, using the castor beans makes the shoe 15 percent lighter than traditional cleats while the beans also require much less water to grow than other natural materials.
If you're desperate to see if the Nike GC lives up to all the hype, you'd better be ready to shell out $300, and you'd better hurry. Only 2,012 Nike GS shoes were made; they will be available for purchase through Nike.com and selected online retailers beginning August 15th.