How long has it been since you thought about your elementary school desk? Mine was made from a combination of metal and some type of faux wood (perfect for graffiti), with an open slot underneath for my notebooks and pencils. It came with a tiny little chair made from similar materials.
After years and years of abuse from young kids, it eventually becomes necessary to replace school equipment like desks, tables, and chairs. Although they may be covered in dings and scuff marks, most of this equipment is perfectly usable, albeit a little small for the average adult. Instead of letting all this equipment end up in the landfill, LA-based designer Dexter Zhao decided to upcycle it into nostalgic furniture that will allow us to continue the learning experience.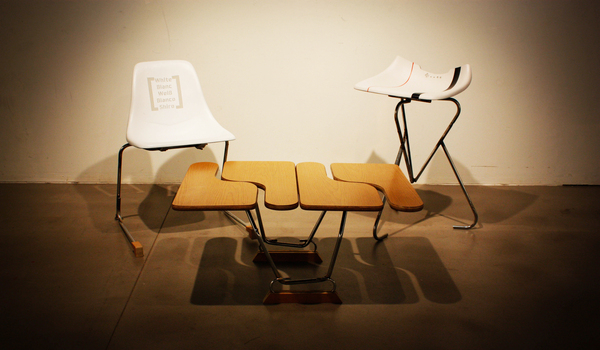 The great thing about this particular project is that it helps refocus us on repurposing, which is often passed over in our haste to get to the last "R"–recycling. Re:Konnect is "designed to spark the conversation of rather than buying new or even recycling we should make an effort to repurpose instead," writes Zhao on the project's Behance page.
Each piece has its own theme and concept stemming from it's educational roots  (Learning, Thinking, and Playing) to appeal to the kid in all of us. The Re:Learn chair helps spark an interest in foreign languages by displaying foreign words for the color of the chair.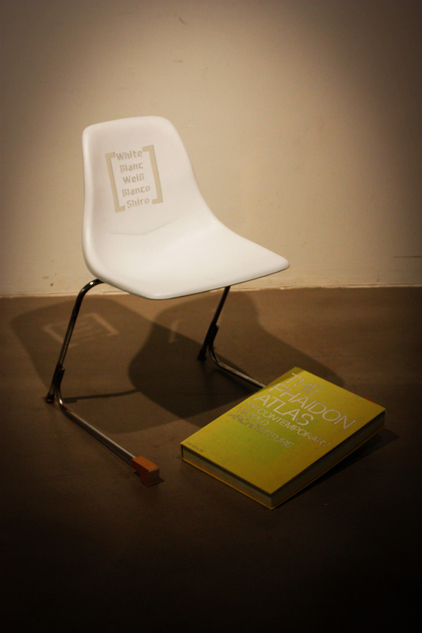 The Re:Think modular coffee table is inspired by jigsaw puzzles. Using the table tops from those desk-chair combinations we all experienced in school, the coffee table is built in several sections that fit together perfectly. The resulting  gaps between each table provide the perfect place for laptop cords so as to maximize usable space.