Looking for an example of people power and green building coming together to revitalize Detroit? Look no further than the Green Garage. Constructed in 1920, this midtown Detroit building was home to a number of auto-related businesses over the years, including an early stint as a Ford Model-T showroom. Now it has undergone a deep green renovation, powered in part by volunteer labor, and currently functions as a sustainable business center.
The building was purchased from Motor City Brewing Works in 2007 by Tom and Peggy Brennan, who had a vision for a green building that would bring sustainable businesses together in a collaborative workspace. Over the next two years, they shared that vision with like-minded community members through a series of design discussions that covered everything from net zero energy to Alexander design (based on the work of Christopher Alexander), with stops along the way for water management techniques, gardening, and materials management. In the end, over 200 volunteers dedicated their time to designing and renovating the building.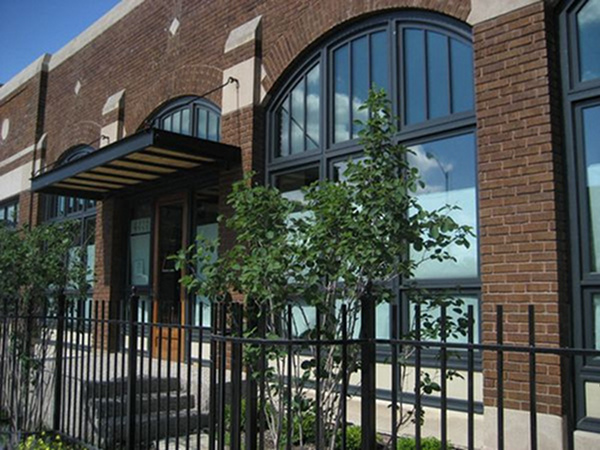 The Green Garage opened in 2011 and currently houses businesses dedicated to the triple-bottom-line of environment, economics and community, offering offices and workshop space for rent. (Businesses here often collaborate in a kind of co-working community.) It also functions as a kind of community center and knowledge bank for green business and green building, hosting discussion groups and information exchanges on such subjects as building design, gardening, water, food, transportation and security, with brown-bag community lunches giving green design professionals and business owners a chance to share both projects and knowledge.
As you might expect from a green building designed with the input of 200 eco-enthusiasts, the Green Garage is a case study in sustainability.  As the project was targeting net zero energy use, the first focus was to reduce the building's heating and cooling needs to the bare minimum using smart passive solar techniques. These passive elements — which include strategic window placement, a super-insulated building envelope and natural ventilation wherever possible —  take care of 90 percent of the building's heating and cooling needs, with the final 10 percent handled by a radiant, in-floor heating system supplied with hot water via roof-mounted solar-thermal panels connected to large water storage tanks.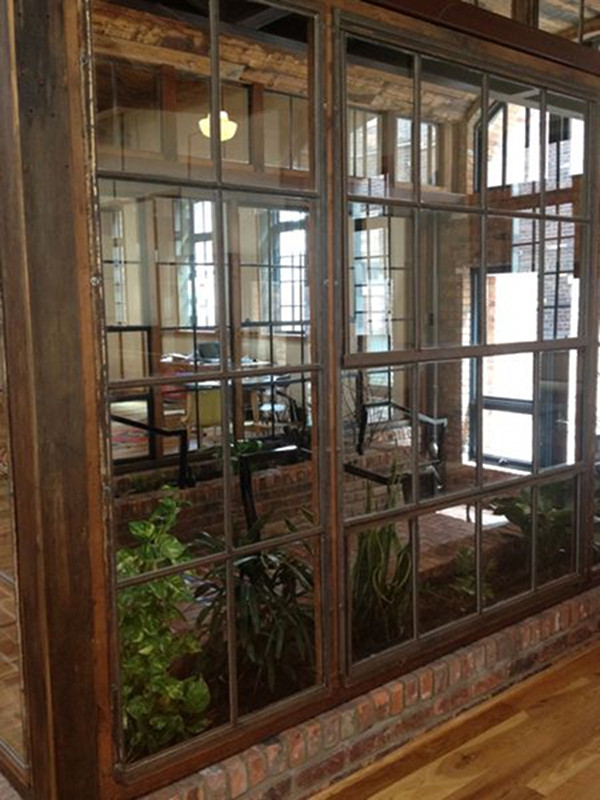 Along the lines of this deep-green Portland, Oregon, remodel, the Green Garage made extensive use of repurposed/recycled, locally sourced building materials, including cabinets found on Craigslist, maple countertops from an area high school and wood repurposed from the original building. High efficiency appliances fill the business center's kitchen, including a refrigerator that was originally manufactured as a freezer. By using a temperature control that sets the appliance within the cooling range for a refrigerator (and taking advantage of the freezer's higher levels of insulation), the Green Garage reduced the electricity bill associated with a notoriously energy-hogging function to just $4.00 a year.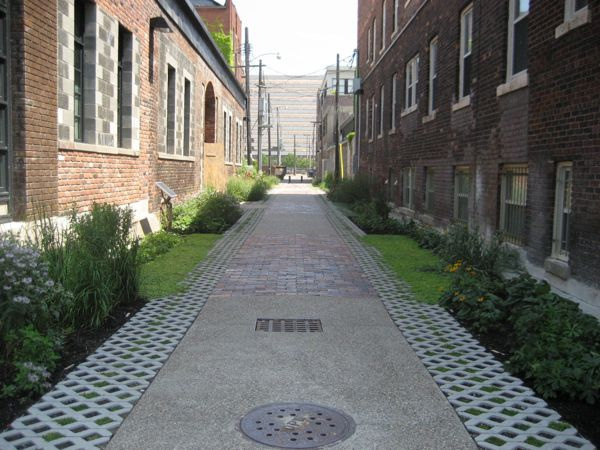 During construction, the Green Garage also renovated the alley behind the building. Formerly your average city alley filled with crumbling concrete and a few hardy weeds, the Green Alley, as it's known, was renovated with bricks from a defunct brewery in southeast Ohio, permeable pavers and gardens. The thoroughfare has since proven a popular route for pedestrians and cyclists, and has even been the scene of outdoor community events at the Green Garage.