Windex and wind power – you knew it had to happen.
This matchup made in public-relations heaven sounds like the real deal, too, not one of those situations where a corporation goes green by buying renewable energy credits (not that such purchases aren't helpful).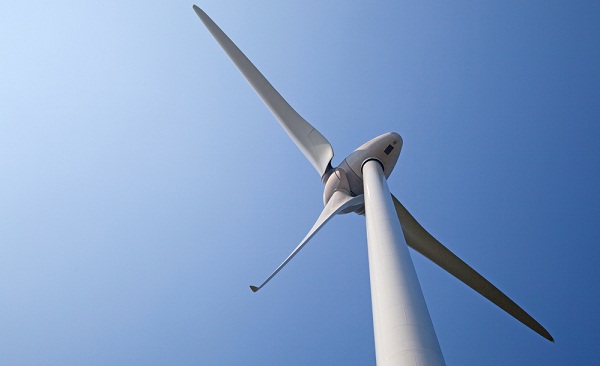 Windex-maker SC Johnson said it is putting up two quite-serious turbines – around 1.5 megwatts (MW) apiece, we're guessing, based on the production expected – at its big Waxdale plant in Mount Pleasant, Wis., a facility that already has some cleantech cred.
The two turbines are forecast to generate some 8 million kilowatt-hours (kWh) of power a year, providing about 15 percent of the electricity used at Waxdale, described by SC Johnson as the size of 36 football fields and the company's largest global manufacturing facility. In addition to Windex, the company makes familiar products such as Glade, Raid, Pledge and Scrubbing Bubbles there.
"The remaining approximately 85 percent of Waxdale's electrical energy requirements can be produced by two co-generation units installed during the last decade that produce electrical energy and steam," the company said. "Approximately 27 million kWh per year or 45 percent will be renewable energy from landfill gases used by co-generation unit one; on average, the remaining 23 million kWh or 40 percent will be from methane/clean energy used by co-generation unit two."
Overseas, SC Johnson uses wind power in a significant way at a plant in the Netherlands, which gets 5-6 million kWh of electricity annually from a single turbine. It has dabbled before in wind stateside, as well, with three smaller Swift turbines installed at its Wisconsin corporate headquarters and at a sales office in Arkansas.
According to an article in the Mount Pleasant edition of the Patch, there was some concern in the community about the Waxdale turbine plan, based mainly on noise fears. SC Johnson, however, won over Mount Pleasant resident and Waxdale neighbor Tom Joy, who had been organizing opposition to the turbines, and the turbines were approved by the Village Board. "Their willingness to address problems, even on personal property showed me they wanted to do right by the neighborhood," Joy told the Patch. "It might not be perfect, but it's the best it could be."
The Waxdale turbines are expected to be up and spinning out power before the end of the year.