Electric vehicle technology is now ubiquitous across pretty much all forms of transport. The latest mode of travel to get the all-electric treatment is this bus, adapted from a 40-foot heavy-duty transit coach by the Canadian company New Flyer Industries.
So far the company, based in Manitoba, has produced only a single prototype of the Xcelsior, which it developed alongside Mitsubishi Heavy Industries and the Manitoba provincial government.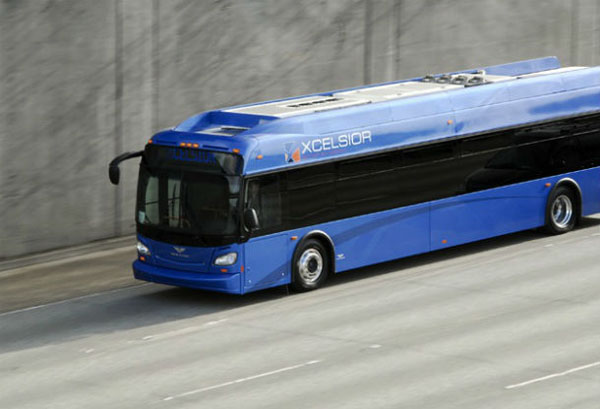 The bus is equipped with an electric drive and carry's advanced lithium-ion batteries provided by Mitsubishi. New Flyer has over 80 years of experience making buses, according to its president and CEO, Paul Soubry.
In a statement Soubry said: "We have chosen to launch the electric bus prototype on the same bus platform into which New Flyer's diesel, diesel-electric hybrid, compressed natural gas and electric trolley can be incorporated to give customers a variety of propulsion options for their fleet, while still providing them with standardization for operating cost optimization."
The all-electric bus will undergo a further two years of testing with a view to then moving in to operation under select route conditions at the end of that period.
A number of countries around the world have begun replacing their old diesel mass transit systems with electric buses. In Europe the switch has been going on for some years. North America has been a little slower catching up.
Even so, another Canadian city has already claimed a public transport first for the region. The city of Windsor, Ontario, which sits directly across the Detroit River from Motown, recently announced that it has signed a letter of intent with China-based electric vehicle manufacturer BYD to supply the city with an electric bus fleet. In a recent press release, the city says the agreement will make Windsor the first city in North America to launch long-range, all-electric bus fleet.
Meanwhile, in the U.S. last year Transportation Secretary Ray LaHood announced that transit companies across the country will be able to compete for $101.4 million in federal funding for clean public transport solutions.
The Xcelsior project is the first major undertaking following an agreement between the province of Manitoba and Mitsubishi Heavy Industries signed in 2010 to work together to develop renewable energy projects.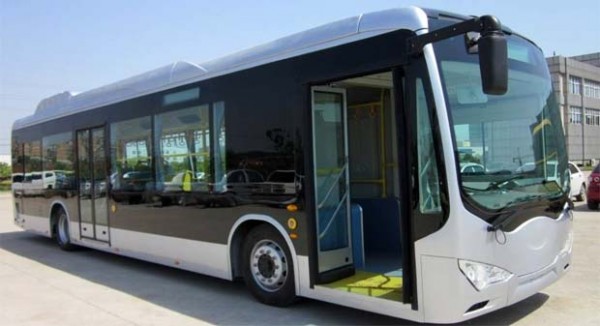 The agreement, which was termed a Memorandum of Understanding on Renewable Energy Development, cleared the way for potential collaborative projects in a number of areas which include electrification of transport, biofuels, wind energy, solar and various energy efficiency drives.
Chris Stoddart, New Flyer's vice president, Engineering Services, said in a statement: "We are thrilled to be part of this exciting partnership lead by the Province of Manitoba. The electric bus is a great example of superlative collaboration of government, educational institutions and industry for a common goal. The future is definitely green."