Everyone wants to be outside in the summer, but we're less enthusiastic about the work it takes to keep our yards looking like friendly places to play (instead of overgrown jungles). While cutting the grass, at least once in a while, is necessary to keep things looking neat, we know gas-powered mowers are costly, inefficient, and contribute to high air pollution levels during the warmer months.
Electric lawn mowers are a step in the right direction, as they're quieter, cheaper, and produce zero emissions. But they still need to be pushed, which means a sweaty afternoon for you (or the neighbor kid you pay $20 to do it instead). Thanks to the creative minds over at Bosch, however, you might be able to enjoy a well groomed lawn without ever lifting a finger–even to open your wallet.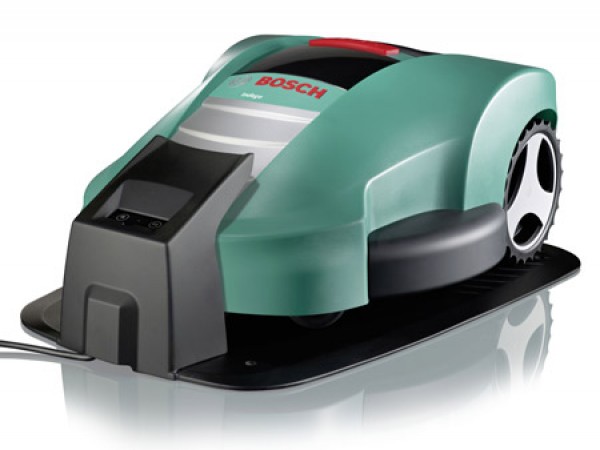 The Bosch Indego is an electric, autonomous mower that can cut up to 10,700 square feet of grass with little supervision, according to IEEE Spectrum. The Indego uses wireless signals from its charging base as a navigation guide as it cuts the lawn, but unlike other electric robot mowers, it moves in straight lines where possible instead of a random pattern. Of course, this is fine for fenced-in yards, but what about those with no physical boundaries on their property line? Apparently Bosch provides a wire guideline that keeps the Indego from straying too far from home.
According to this review, the robot lawn mower can operate for up to 20 minutes per full charge, and then needs to juice itself for 90 minutes before it resumes work. Still, that means you can spend a lot more time enjoying your lawn, and less time working on it. Initial plans are to distribute the Indego in a few places in Scandanavia for around $2,00o, with a wider release planned for 2013.