While no hard data exists, the number of women working in clean tech industries in the United States is far below 50 percent, but now the U.S. Department of Energy (DOE) has a plan to help change that. The DOE, in partnership with the MIT Energy Initiative, recently announced a three-part plan to attract more women into clean energy careers and into leadership positions within those fields.
Called the Clean Energy Education and Empowerment initiative, or C3E, the plan includes three different pieces: ambassadors, awards and a symposium.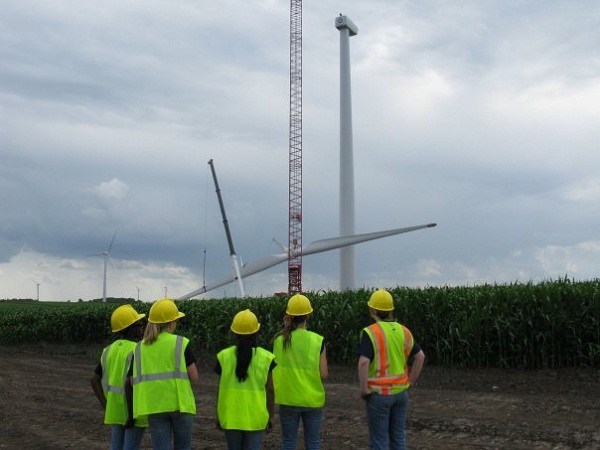 First, ambassadors have been chosen from a group of senior women professionals already in the clean tech field.  These women will work with C3E to broaden the recruitment, retention and advancement of women in the clean energy fields. Ambassadors already chosen to take on the task include Maxine Savitz, the vice president of the National Academy of Engineering and Kim Saylors-Laster, the vice president of energy for Walmart.
The awards portion of the C3E program will recognize mid-career women with cash prizes of $10,000.  A total of six prize will be given out to those women nominated in specific clean energy categories including innovation and technology development, entrepreneurship, advocacy and corporate implementation.  Nominations will begin to be taken soon with winners  expected to be announced at the C3E Symposium in September.
The third part of the program is an invitation-only symposium, to be held on September 28. The event will bring together partners to help build a strong national and international community of professionals who support women in clean energy. The symposium will feature small group sessions focusing on specific issues in clean energy, including barriers to the full participation of women in this sector and is expected to become an annual event.
DOE Energy Secretary Steven Chu touted the plans as a must for the clean tech sector. "We will be more successful in these endeavors if we harness the talents of all of our citizens," Chu said during an announcement of the new program.