Julia Ponder, executive director of the Raptor Center at the University of Minnesota, told Midwest Energy News that she knows of five cases of bald eagles being killed by wind turbines since the industry began. Meanwhile, in 2011 alone, the center received 29 eagles that had died from lead poisoning after feeding on deer gut piles left behind by hunters.
But when is the last time you saw the Heritage Foundation editorialize mournfully about all the bald eagles that die in order to accommodate deer hunting?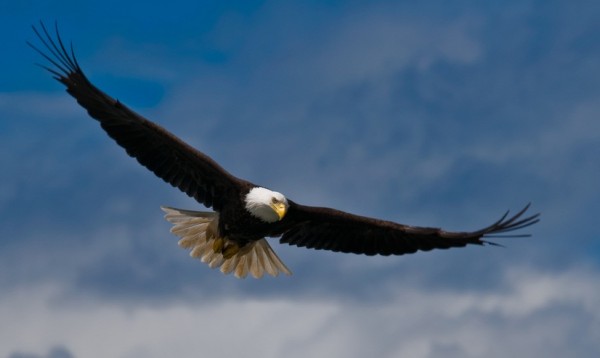 Threats to bald eagles and other birds are many and varied in our modern world, but it's wind power that finds itself under the microscope these days. And a proposed U.S. Fish and Wildlife Service rule change, which would extend permits for the incidental take – that's killing or injuring – of golden eagles and bald eagles from five years to 30 years [PDF], is the latest flash point in the debate over wind power's impact on wildlife.
The Fish and Wildlife Service (FWS) recently extended the comment period on the rule from mid-May to July 12, but it has already drawn plenty of interest. There was that post by the Heritage Foundation gang, and it's not difficult to find additional opposition to the proposed rule that seems to be motivated more by a disdain for the Obama administration and its embrace of clean energy than concern for the birds.
Nevertheless, real conservationists who to one degree or another support wind power are also coming out against the 30-year proposal.
In a statement, the American Bird Conservancy's Kelly Fuller called the rule change irresponsible. "Just three years ago, the FWS concluded in a published rulemaking that they shouldn't grant permits for longer than five years 'because factors may change over a longer period of time such that a take authorized much earlier would later be incompatible with the preservation of the bald eagle or the golden eagle,'" Fuller said. "The underlying science has not changed, and there is no proven method for fixing a wind farm so that it no longer kills eagles, short of turning off the turbines."
Perhaps even more noteworthy is the opposition of the National Audubon Society. This is an organization that in March joined the Obama administration in promoting new voluntary guidelines for siting and development of wind farms. But on the question of five years vs. 30 years for take permits under the Bald and Golden Eagle Protection Act, Audubon was giving no ground to the industry.
"Audubon opposes a 30 year term, and we have already conveyed that position to both the USFWS and to the wind industry," the organization posted on its website. "Audubon believes such a lengthy term is inconsistent with the protection of eagles. There is simply too much uncertainty over the status of eagle populations to commit to such long time frames and the proposal may constrain future adaptive management action."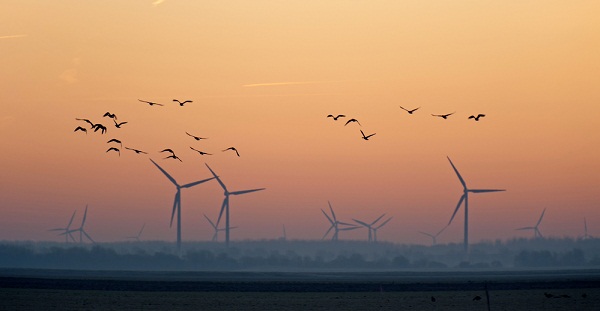 The Fish and Wildlife Service asserts that "only those applicants who commit to adaptive management measures to ensure the preservation of eagles would be considered to receive permits with terms longer than five years."
The agency said it was considering the change in a 2009 rule under the Bald and Golden Eagle Protection Act because it had become evident "that the 5-year term limit on permits did not correspond to the timeframe of projects operating over the long-term and was insufficient to enable project proponents to secure the funding, lease agreements, and other necessary assurances to move forward with projects."