Wheego electric cars are now a fixture of Oklahoma City law enforcement after the police authorities bought four of the green friendly vehicles.
The cars will join the parking enforcement unit operating out of the Bricktown Sub-Station, Oklahoma City Police said. The four Wheego Whips will replace two gasoline-fueled vehicles and went into service this month.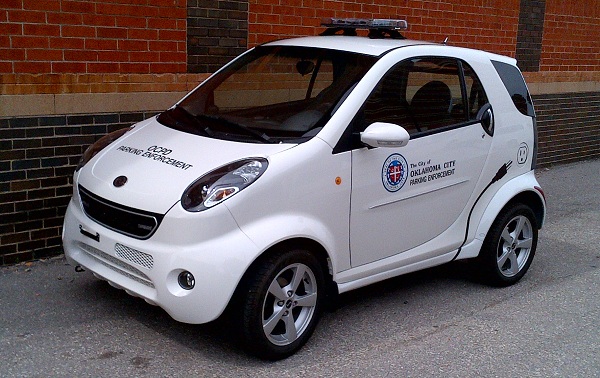 The Whip is the first car to come off the production line of Atlanta-based car maker Wheego. The vehicle has a 40 mile range per charging cycle and is equipped with a regenerative power braking system, which extends the driving range.
The four-wheel, two-passenger, front-wheel-drive electric vehicle (EV) is comparable to other subcompact cars on the market, seating two people and running off "sealed lead acid" batteries that can be charged from a regular AC outlet. It is approximately 118.5 inches long, 63.2 inches wide, and 63 inches tall, with a weight around 3,000 pounds.
The car, which first appeared in 2009,  is classified as a "low-speed vehicle," meaning it can drive on roads with speed limits less than 35 mph. However, a full-speed version of the Whip, known as the LiFe, appeared in 2010. The LiFe has a top speed of 65 mph and can go approximately 100 miles to a charge.
Although Wheego is based in Atlanta all the manufacturing of its EVs is done elsewhere. The bodies of its cars are produced in China at Shijiazhuang Shuanghuan Automobile Co., and then the electric running gear is added at a plant in Ontario, Calif.
The LiFe's body shape was based on  Shuanghuan's Noble mini car. In fact the Noble itself looks uncannily like the smart fortwo. So much so that Daimler, the German automaker that owns smart, challenged the Chinese firm in the courts in Europe when Shuanghuan tried to sell its product there. Daimler lost the case.
According to Wheego, sourcing its chassis from China has been a cost effective move for the company. Although it is built abroad the chassis has North American specifications and once shipped over, the rest of the vehicle is assembled in California utilizing parts solely from North American suppliers.
Wheego has focused on keeping production costs down for its EVs. As a result LiFe is priced at $32,995, but when you include $7,500 federal tax credit buyers are entitled to, it brings the vehicle into the $25,000 range – considerably lower than a lot of its competitors.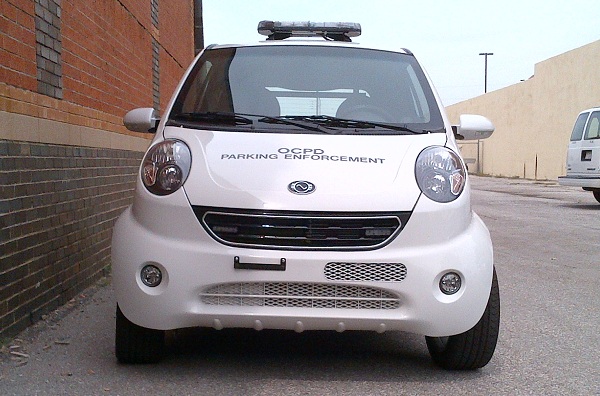 Even so, car industry commentators have been skeptical about whether Wheego's cars low speed and limited charge range will play well in the American car landscape.
Company executives insist that the Wheego products are anticipating a future change in how car buyers will chose their vehicles, a change in which fuel economy and clean energy concerns take more of a front seat.
"This is a full-fledged movement, a paradigm shift in the way Americans will drive cars," Wheego President Jeff Boyd told Green Car Reports last year.