The world of environmentally friendly speakers isn't a big one. Usually when we do come across one it is made of bamboo or has some sort of noted energy efficiency aspect to it. That's what makes the Pulpop all the more interesting – it is inspired from recycled packaging used for Apple computers.
Pulpop, which prices for around $56, was first noted by Fast Company. It will be available early this month for those interested in taking  a chance on a speaker made from recycled pulp. How does this translate exactly into something which sounds good? While we can't exactly say until we test one out for ourselves, the idea seems pretty straight forward – sound sent through a USB connection is amplified by the vibration inside the hollow space of the speaker to generate the audio you hear.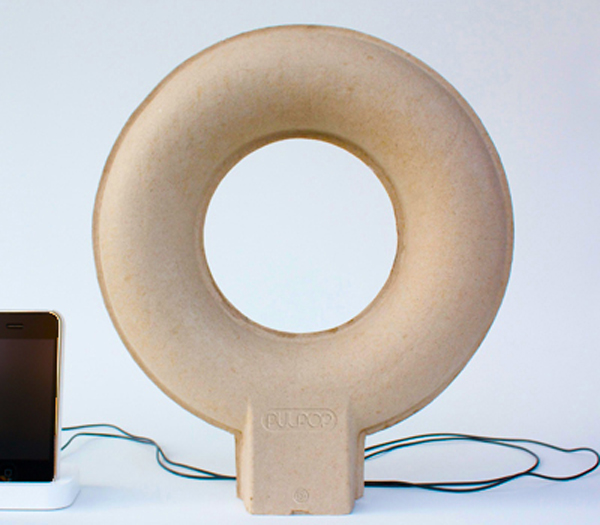 Said to create a sound "that is unbelievably clear" by the creators, perhaps what is most eco-interesting about this product is the fact that the shell is said to be biodegradable, which is a great thing when you consider the amount of e-waste generated by those discarding old electronics in our quest for the newest and greatest gizmos. You'll still have to do something about the electronics inside of it though.
Technical aspects of the Pulpop include a mono speaker design, 5 watt RMS amplifier output and a 3.5 mm earphone plug input. Power for the device and its rechargeable battery are generated through a USB connection. There's no mention of specific charging times for the battery.
At $56, do you think this eco speaker is worth the cost? Something to buy to make a statement? Leave us your thoughts in the comments below.