Two weeks after hitting Chinese solar manufacturers with tough new duties, the U.S. is bringing down the hammer on wind turbine tower manufacturers from China.
The United States today said it had made a preliminary determination that Chinese producers/exporters have received government subsidies ranging from 13.74 percent to 26.00 percent.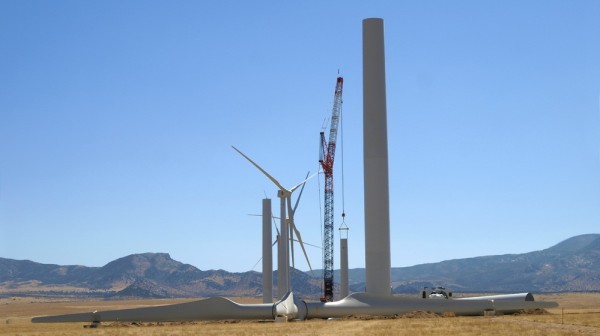 "As a result of the preliminary affirmative determination, Commerce will instruct U.S. Customs and Border Protection to collect a cash deposit based on these preliminary rates," the Commerce Department said in a statement [PDF].
U.S. companies behind the action, represented by the Wiley Rein law firm – the same firm that's working for SolarWorld and a coalition of solar manufacturers in their fight with the Chinese – filed a trade complaint [PDF] with the Commerce Department and International Trade Commission last December. They sought antidumping investigations into Chinese and Vietnamese imports of utility scale wind towers, and a countervailing duty investigation into Chinese imports of utility scale wind towers.
In a statement today, Wiley Rein's Alan H. Price called the Commerce Department announcement "an important step in remedying the harm caused by unfairly traded wind tower exports. We look forward to further relief when antidumping duties are announced in about two months."
The petitions were brought by four Midwest companies – Trinity Structural Towers, DMI Industries, Katana Summit and Broadwind Energy – calling themselves the Wind Tower Trade Coalition. They charged that "the Chinese government has used, and continues to use, unprecedented levels of subsidization to push wind towers into the U.S. market."
The steel plate wind towers in question are massive. They are manufactured in three to five sections, then put together at the project site, and can weigh more than 300 tons and generally rise 80-100 meters in height. Prices for a tower can range from $300,000 to over $600,000.
According to the American Wind Energy Association [PDF], 1,783 new turbines went online in the U.S. in the first nine months of 2011. The Wind Tower Trade Coalition complaint said it was difficult to determine how many towers were coming to the U.S. from China and Vietnam because that data was tracked by the weight of the components. But in the first nine months of 2011 the weight of Chinese and Vietnamese tower components imported to the U.S. doubled compared to the same period in 2010, the complaint said.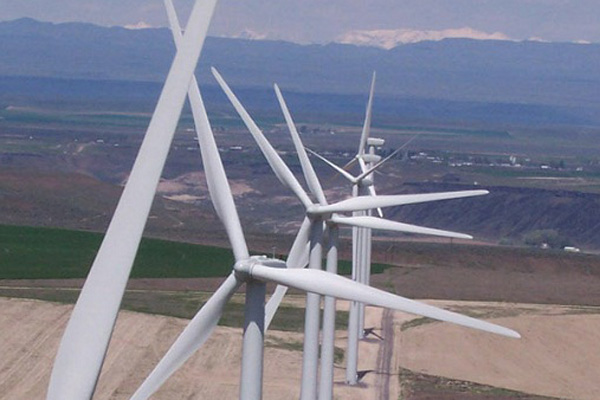 The U.S. and China have clashed on wind before, with the U.S. trade representative filing a World Trade Organization complaint in 2010 alleging China was providing subsidies to wind power equipment manufacturers who agreed to use key parts and components made in China rather than buying imports. The Chinese agreed to end that program, but Wiley Rein said "numerous other subsidy programs remain in place, providing substantial benefits to Chinese wind tower producers."
In its filing, the Wind Tower Trade Coalition cited "national, provincial and local" programs that benefit the Chinese industry with "grants, tax incentives, preferential loans, and subsidized inputs, such as steel." As but one example, the complaint cited a report that "during the past year and a half alone, loans and credit provided by state-owned Chinese banks to Chinese wind tower producers totaled $47 billion."