Calling its latest high performance electric motorcycles "ground-breaking," e-motorcycle manufacturer Brammo last week unveiled pricing and production plans for its new 2012 Empulse and Empulse R. The vehicles are expected to offer motorcycle riders a driving range of around 120 miles or so in the city, along with a top speed of over 100 miles per hour.
The Brammo Empulse and Empluse R will be available in volume by the first quarter of 2013 and third quarter of 2012, respectively. Limited numbers of the Empulse R will be available this coming June, as well. Interestingly, Brammo is choosing to release the more expensive electric motorcycle first, as the Empulse R prices around $19,000, while the more base Empulse drops in at around $17,000.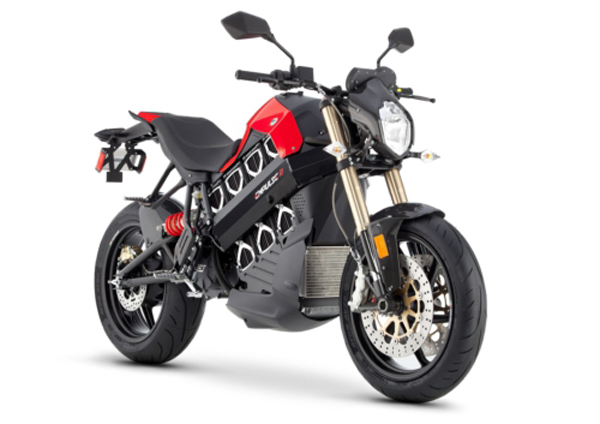 In terms of performance, there seems to be no real difference between the two two-seater models. Both make use of a water-cooled AC motor and fully integrated IET six speed transmission, regenerative braking and on board J1772 Level 2 charging capability. Peak motor power is 40kW, @ 8,200 rpm (54 hp), and the on-board BPM15/90 Lithium-ion battery is said to have a life of up to 1,500 charge cycles at 80 percent capacity.
What, therefore, accounts for the $2,000 price difference? Level of trim. The base Empulse body work, according to Brammo, is all plastic, and has semi adjustable front suspension and semi adjustable rear suspension, while the Empulse R uses carbon fiber for headlight shroud, front and rear fenders, top panel and the rear light housing.
Other key features of these new electric motorcycles from Brammo include Level 2/1 charging times of 3.5/8 hours; two operating modes that either limit acceleration to maximize driving range or allow the vehicle to achieve maximum performance; and a LCD instrumentation panel that offers up information on speed, tach, odometer, gear position, energy consumption, battery status, estimated range and system status.
Brammo notes, in terms of operating costs for these motorcycles, that if one is charging the vehicles when electricity is at a rate of 13 cents/kWh, pricing will work out to 1 cent per mile around town and 2 cents per mile on the highway.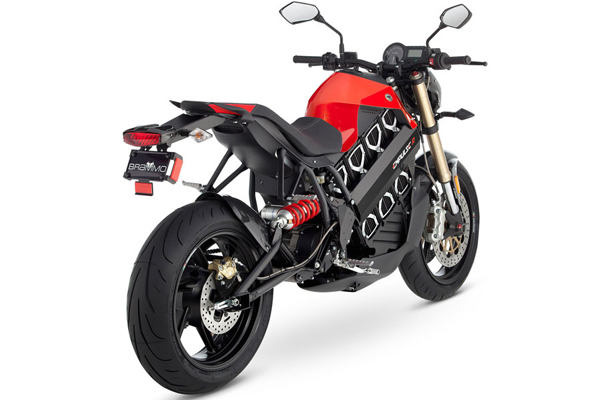 Not a stranger to the electric motorcycle space, we've been tracking the company's release of EVs since September 2009, when its then $12,000 Enertia started debuting in select Best Buy stores (that experiment ended when the motorcycles were pulled). The Enertia has an average range of around 42 miles and now prices for around $8,000, putting it in a slightly different market segment compared to its big brother Empulse.
The company since then has unveiled the Enertia Plus, set up some dealers to sell its motorcycles at and produced race ready versions of its vehicles. In a late 2010 interview we conducted with Brammo, the company noted to us at the time that what differentiated itself from other electric motorcycle manufacturers was that it was designing motorcycles scaled for mass production. The following of this road map over the years seems to be playing out in the Empulse models.
Even following this road map, Brammo competitors are not likely to sit on the sidelines and let it be the dominate market player. Zero Motorcycles, for example, just reported "record growth for the first quarter of 2012, with sales up 178 percent over the same period of 2011." Still, with annual sales of these types of vehicles expected to sharply increase in the United States and Europe, there will likely be plenty of room for several manufacturers to own the space.