Everyone's reading about solar power for Japan, new EV charging standards, and green developments for a U.K. waterfront and a Boston transit center. Check it out.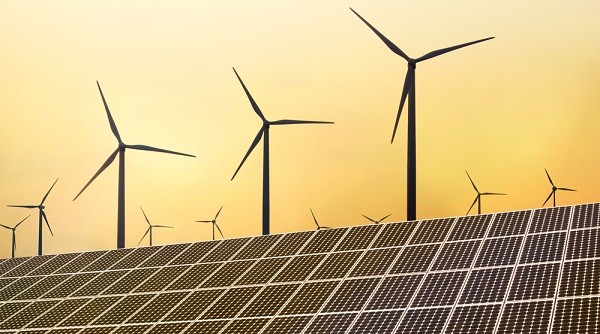 1. "The Current State of Clean Energy" – Triple Pundit – It's an urgent time to develop cleaner energy, as carbon emissions climb higher while non-renewable energy sources like coal, natural gas from shale and nuclear technologies are predicted to remain the main sources of energy over the next 25 years. Though solar and energy storage technologies are projected to grow exponentially, edging out geothermal and biomass, the CO2 levels will continue to rise unless renewable energies are taken more seriously as an alternative.
2. "China to Supply Solar Power to Japan?" – UPI – Now that Japan's nuclear power plants have all been shut down, the need for energy could open up a market for the Chinese photovoltaic industry, which is currently the world's largest exporter of PV panels. Japan's Institute for Sustainable Energies Policies has said that Japan should triple its use of renewable energies by 2030.
3. "US, German Makers Agree on Electric Car Charging" – USA Today – Automakers from the U.S. and Germany have reached a conclusion about an EV charging standard for the U.S. and Europe that will speed up battery charging time to as little as 20 minutes. The new standard, which was to be demonstrated at the Electric Vehicle Symposium 26 in Los Angeles this week, will make it possible to charge EVs in various ways–AC, DC, at home or in public–and the hope is that with a standard allowing charging to be more accessible, EVs will gain popularity.
4. ""Green Port' Approval: A Wind of Change for the Humber?" – BBC – A new "green port" was approved for Hull, promising to bring in renewable energy in the form of offshore wind power, investment and new jobs for the region. The redevelopment of the area comes after an economic downturn which saw a sharp decline in population, and so Hull hopes that its new waterfront will spur regrowth, and is modeling its efforts after the German port town of Bremerhaven.
5. "Net Zero Transit Center Uses Geothermal, Solar, Biomass" – Environmental Leader – The John W. Olver Transit Center in Greenfield, Mass., will be a net zero building by relying on a variety of sustainable energy technologies, including 22 geothermal wells, a 98-kilowatt photovoltaic installation and a 750,000 BTU-per-hour boiler that runs on sustainably sourced wood pellets. LED lighting, installed even in the parking lots and controlled by sensors, low-flow water fixtures and a solar wall for heating add to the low-impact design.